Beyond oathing, President Uhuru's team should deliver on legacy agenda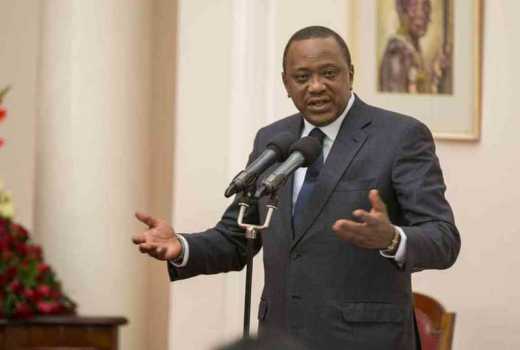 In a rather low key event, Cabinet Secretaries, Permanent Secretaries and Chief Administrative Secretaries signed two oaths that according to President Uhuru Kenyatta "bind them to higher standards of integrity and fidelity to the law" in the "management of public resources".
We recognise the import of Mr Kenyatta's attempt to clean up government and ensure that it performs optimally with little encumbrances.
It is a truth that everyone suffers from the inconveniences of poor public services. Lack of clean water, unreliable electricity, unresponsive security system, poor roads, a run-down health system and a mediocre education system hit us all.
But then an oath will not of itself rid the Civil Service of lethargy and the pervasive culture of skullduggery. The question is whether those who take the oaths take to heart the significance of the positions they hold and are single-mindedly driven to make a difference in the lives of Kenyans.
The expectations are high and it being Mr Kenyatta's last term in office, one cannot miss the sense of urgency to deliver and to fulfil his election pledges. No doubt, time is of the essence.
For all intents and purposes, the new Cabinet is Mr Kenyatta's last throw of the dice. His legacy will largely depend with how those men and women execute their roles.
Corruption, Mr Kenyatta admitted in his first term is a security threat. "Nothing angers Kenyans quite like corruption", he declared in 2015 while addressing the United Nations global meeting on corruption in Nairobi. He was right. Indeed, corruption denies millions a fair shot at life.
Yet Kenyans will look his latest efforts to promote transparency and accountability in the public service with jaundiced eyes because so much effort to clean up government in the past has been deployed, yet with so little results. From wealth declaration; to anti-bribery legislation; to fixing a generally lopsided procurement processes: Kenyans have seen it all.
But if it will take the two oaths then so be it. Beyond the oaths, it would also help if Mr Kenyatta were to explore other effective ways of getting rid of the bad apples in government.
One sure way is to make corruption look and smell extremely bad. He should rally Kenyans to hate corruption; to be pained, disgusted, and get repulsed by those who steal from them.
That way, he will help change the public perception that his government is content with only offering lip service on the war on corruption.
To fight drought, involve communities
According to the latest information from the Meteorological Department, rainfall will be poorly distributed in April, May and June, and this will have a serious impact on agriculture