Deal with the hawkers menace in Nairobi City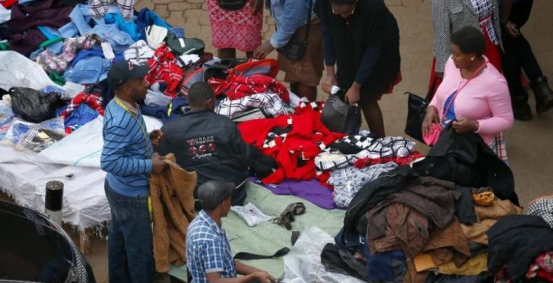 Walking on the streets of Nairobi, particularly in the Central Business District in the evenings, is a nightmare. Hawkers of all wares struggle to find space to display their goods without a thought for the pedestrians rushing to find transportation home after a hard day at work. Mike Sonko's ascension to the office of the city governor and his carefree attitude play a part in this.
On the day of his swearing in, hawkers literally took over the town. They blocked entrances to legitimate business premises whose owners pay rent and must recoup it through sales.
The withdrawal of taxes by the Nairobi County government on hawkers has emboldened them to come out in large numbers. While this may not be a bad thing as it encourages people to earn their living without resorting to crime, the approach has been haphazard. A major notable thing about hawkers is their lack of regard for laws, order and respect for other people's businesses.
Already, there are concerns among shop owners that their businesses are incurring losses because hawkers block them from doing business. Resentment is palpable, a build-up to a confrontation that is sure to happen at some point.
County authorities need to act with speed to restore sanity; where necessary, allocate special space for the hawkers with strict instructions on how to operate and conduct themselves.
With the heavy traffic on city streets and the indiscipline associated with matatu drivers, pedestrians need safe areas to walk on, but hawkers block those walkways.
To fight drought, involve communities
According to the latest information from the Meteorological Department, rainfall will be poorly distributed in April, May and June, and this will have a serious impact on agriculture