Banks must lend more to spur expansion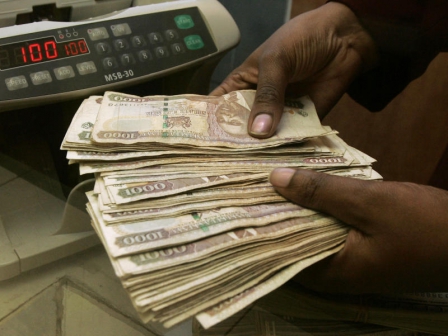 Commercial banks should lend more of the customers' deposits they are sitting on to spur more investments and stimulate the economy. The banks have every reason to do so — the sharp drop in the risk profile of borrowers has made lending more worthwhile. If expert estimates are anything to go by, only 5.7 per cent of borrowers defaulted on their loans by the end of 2015, about a third of the risky bank customers in 2010.
Metropol Corporation, which offers credit reference services, expects that banks should use the improved ratings among the average borrower to lend more. This is a reasonable expectation. There is no reason why these banks, which are sitting on over Sh400 billion in deposits, should still be reluctant to lend.
Ultimately commercial banks must realise that tightening lending to individuals and businesses is counter-productive. In recent months, banks have significantly raised the credit they offer to the government — predominantly through investment in Treasury Bills. But returns on government securities are becoming more sluggish, forced down by the excess money held by banks and other institutional investors.
Such investments are earning an 11.5 per cent return, which is still lower than the 14 per cent that banks can levy on customer loans — making a case for lending to the private sector rather than to the State. There is no denying that lending to the State carries no risk, while individuals and companies bear the risk or either dying or bankruptcy. However, lending restrictions to the private sector can have a long term effect of suppressing growth and contracting the economy.
Commercial banks must get over the enactment the disruptive law that capped interest rates at four per cent above the Central Bank Rate and adapt to the new realities in the market. This slowdown in lending by banks is the steepest in over 10 years. Ultimately it is unsustainable and will have more undesirable consequences.
Therefore, banks must get over the fear of a regulated interest rate environment to lend some of the deposits they hold to businesses. Thriving trade has the knock-on effect of stimulating the economy and triggering expansion which works out to the benefit of commercial banks.