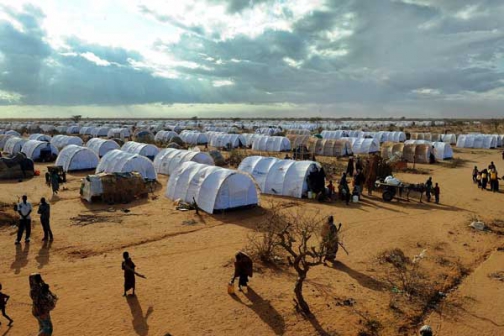 The High Court's annulment of a Government decision to shut down the Dadaab Refugee Camp in northern Kenya raises many weighty issues identified by the court and other international actors.
It raises questions about the rationale of sending home migrants who are likely to face distress when they return to war-ravaged nations, and if indeed the Government was justified in deporting people who have lived within its borders for close to a generation.
The court, like others who have challenged the Government's order, have said no sufficient proof has been offered to suggest those living in the camps pose a security threat. One could say this is a matter for the litigants to argue, as it is wide open to interpretation.
What is not in doubt is that under international law, the rights of refugees must be respected — especially if they is likelihood that they will face danger on their return.
While we agree with Justice John Mativo that labelling Somali refugees as terrorists is discriminatory and violates the principle of individual criminality, there is another side to this complex issue that has been cited by the Government in its push to have the refugees repatriated.
Read More
Nairobi is convinced that the international community has not done enough to help Kenya carry the burden of hosting over 400,000 refugees. We agree. Much of Somalia is now safe from insurgents and the international community must support Kenya's bid to resettle the refugees who want to return to their homeland.
The Somali government has already expressed its willingness to receive its citizens from camps in Kenya, which has committed Sh1 billion to support the safe, dignified and orderly repatriation of the refugees in Dadaab.
This is happening at a time support from wealthier nations has been dwindling. Since 2012, when the international community pledged upwards of Sh50 billion to support the hosting of refugees in northern Kenya, only Sh1 billion has been forthcoming, and this has placed a disproportionate burden on Somalia's neighbours.
While we urge the international community to step up and do more to contribute to peace-building efforts in the Horn of Africa, we must remonstrate when the rights of others are violated by authorities.
Nairobi must comply with international law and repatriate only those refugees who want to return after ensuring that they will go back to regions that are safe from insurgents. The upshot is that we must handle the refugee issue with greater sensitivity.