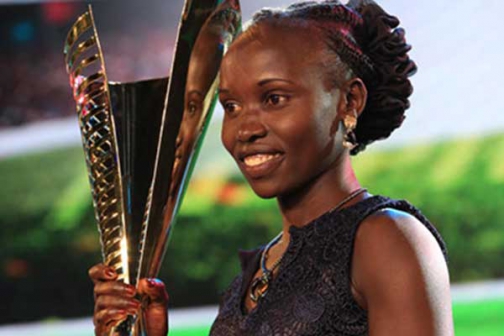 Olympic champion Vivian Cheruiyot is a befitting choice for 2016 Sports Personality of the Year as well as the sportswoman of the year.
Her double crowning this week marked several years of success on the track where she has done the country proud on numerous occasions. And Cheruiyot is not showing any signs of slowing down even as she contemplates retiring from the track and venture into road racing. Her glittering sporting career should serve as an example to younger athletes looking for a role model.
Unlike many female athletes who falter after a moment of success, Cheruiyot has remained consistent ever since she won a silver medal at the 1999 IAAF Junior World Cross Country Championships aged only 15 years.
Her selection as Sports Personality of the Year must serve as a reminder to younger athletes that one can get ahead through hard work and fair play. This especially after 2016 turned out to be a dark year for some of our female athletes — a number of them were suspended by the International Association of Athletics Federations for failing dope tests.
For the first time, the Kenya athletics team went into the Olympic games with ugly rumours of doping swirling around, which was blight to a country that had done so much to prove that its competitors earned their distinction on the track from the brow of their sweat. Let sports men and women learn from Cheruiyot that hard work pays.
Read More