KRA officers raid an illegal beer manufacturing premise, arrest woman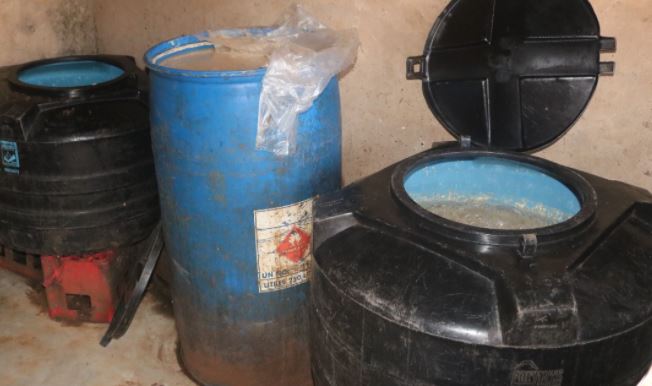 Kenya Revenue Authority (KRA) Domestic Taxes Enforcement officers accompanied by detectives from Nairobi confiscated more than 30,000 liters of opaque beer under preparation in Embu on Friday.
"Through the guidance of Madam Anne Irungu and acting on intelligence reports, our enforcement officers raided two premises belonging to one Shadrack Muriithi Nyaga within Kanja Shopping centre in Embu County," a statement from KRA read.
The owner managed to escape but his wife Rachael Kimotho was arrested by the officers who ransacked his house and business premises within the shopping centre.
"We managed to recover counterfeit super march cigarettes, assorted counterfeit brands of spirits belonging to licensed alcohol manufacturers and wanjuki opaque beer said to belong to the said counterfeiter," KRA said.
The agency noted that they recovered the opaque beer in the tune of thousands of litres, which translates to millions of shillings in duty loss.
KRA noted that they are committed to ensuring all citizens pay a fair share of their taxes and suppression of illicit goods in the market.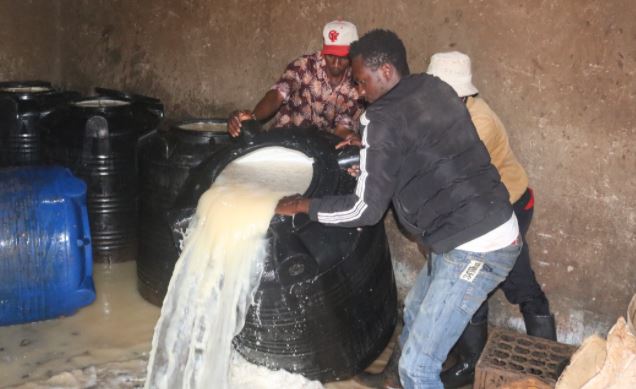 "The government is committed to protecting the health of its citizen thus sending a caution to the public to only consume genuine brands, which have been approved, by Health, KRA and Kebs."
The officers are still hunting for Shadrack Muriithi.
His wife will be arraigned in court for illegal manufacturing of alcoholic drinks without obtaining relevant approvals from the relevant government agencies.