Locusts invade parts of Machakos County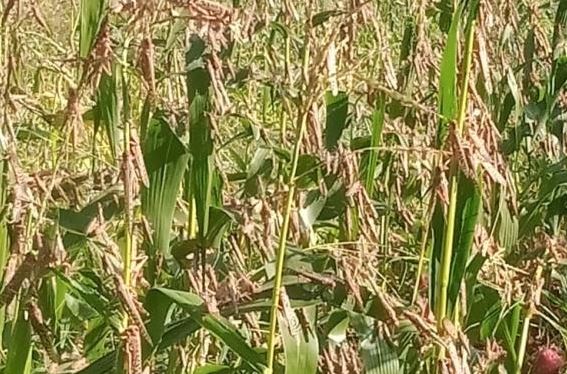 A swarm of locusts invaded parts of Machakos county yesterday evening causing panic and destruction to the local farms.
The locusts which were en route from Makueni County landed at Kalama sub-county in the evening ravaging all green plants including maize, millet, figure millet and grass.
Residents of the affected areas namely, Kitonyini, Ngomeni, Muvae and Mulaani villages scampered for safety as the huge cloud of locusts overshadowed the area.
Those with courage hurled objects to the destructive grasshoppers as others beat drums to scare away the locusts but all in vain.
By the time of going to press yesterday afternoon, quite a number of the swarms were still ravaging crops.
Mr Pius Kitungi Kyengo, a farmer said their effort to drive away the locusts failed and now he is calling upon both the national and county governments to intervene.
Literally, a quarter of the local green vegetation had been completely ravaged by the wild grasshoppers by yesterday.
Farmers said this was the first ecological disaster of the kind to be witnessed in the area.
"If both levels of governments fail to act swiftly to help drive away the locusts then we shall be left with no food in our farms," said Mr Kyengo.
Efforts to get a comment from the Agriculture executive Albanus Mutisya were fruitless.