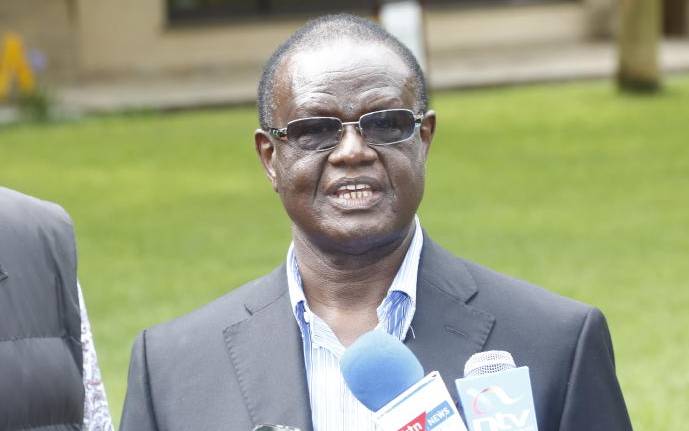 The Meru County government has allocated Sh1.2 billion for roads in its 2020-2021 annual development plan.
A programme for roads grading, gravelling, opening and improvement was allocated Sh200 million, while culvert installations, bridges construction, gabion installation and construction of drifts was allocated Sh400m.
However, the Robert Kithinji-chaired Assembly Committee on Land, Economic and Physical Planning was of the opinion that road grading, gravelling, opening and improvement needed more money considering the number of roads that needs the works in Meru. It was therefore resolved that the amount allocated to culvert installations, bridge construction, gabion installation and construction of drifts be reduced by Sh100 million and the same added to grading, gravelling, opening and improvement.
Meru has 5,968km of road network, which comprises 582km of paved, 581km of gravelled and 4,805km of earth roads.
Of the paved roads, Buuri Sub-county has the largest portion at 114km, North Imenti 103.9km, South Imenti 95.8km and Tigania East at 60km. Tigania West Sub-county has 56.3km, Igembe Central 54.3km, Central Imenti 40km and Igembe North at 28.8km. Igembe South is the least connected at 22.9km.
Read More
Civic education
Trade, Tourism and Cooperative Development Department was allocated Sh1.07 billion, while Land, Physical Planning, Urban Development and Public Works got Sh818 million.
Out of the Sh7.9b budget for the year, the 45 wards in Meru were provided with a Sh920 million development kitty.
Though the initiative requires input from the public, their views were not included due to the challenges brought about by the coronavirus pandemic and Ministry of Health guidelines, which made physical meetings impossible.
Kithinji told the assembly that though the committee called for a written memorandum from the public, none was received.
Regardless, the committee approved a Sh15m allocation for a county-wide civic education and public participation. Kithinji said many residents did not know how the county government works hence the need for an education budget.
"It was concluded that intense public participation is paramount. It was resolved that the Sh15 million allocated this programme was not enough and the same should be increased to a reasonable amount," he said.