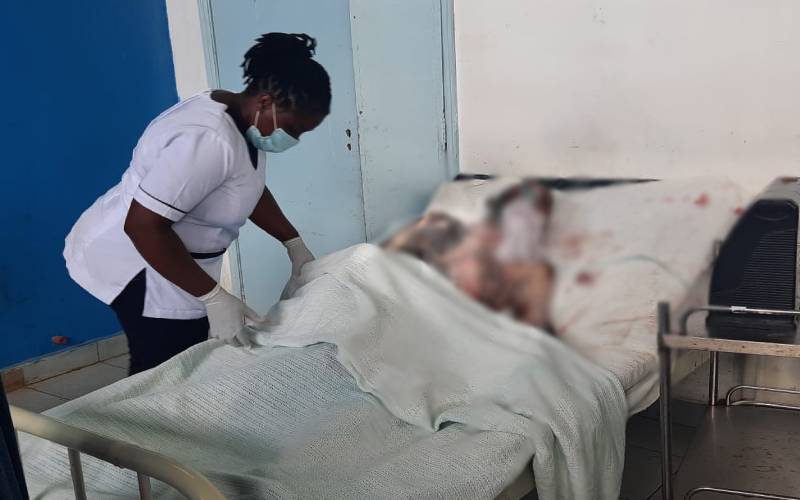 A 70-year-old man who was attacked by a village mob after allegedly assaulting and injuring members of his extended family in a land row has succumbed to injuries.
The old man died while undergoing treatment after being rushed to Machakos Level 5 hospital after the attack
The mob is reported to have charged on him and beat him up senseless before setting him on fire.
Confirming the incident, Kalama assistant county commissioner, Susan Nyamosi said the old man was rushed to Machakos Level 5 hospital after being attacked and injured by angry villagers while he was on his way to a local police station to surrender.
"He succumbed to the injuries while receiving treatment at Machakos level 5 hospital," said Nyamosi.
Reports indicate that the deceased, who was involved in a family land dispute with the family of his late brother on Sunday night attacked his nephew's wife and her two children with a panga before going into hiding.
The three have also been admitted to Machakos level 5 referral hospital with serious multiple injuries.
The twin tragedy occurred at Mulooni village of Kola location in Kalama Sub County.
Nyamosi who spoke to Standard Digital on phone attempts to arrest the deceased on Sunday failed after he went into hiding after the attack.
"We later got information that angry members of the public stormed the old man's home and torched his house and a store in the dead of the night," Nyamosi said.
She said police had taken up the matter for further investigation and necessary action.