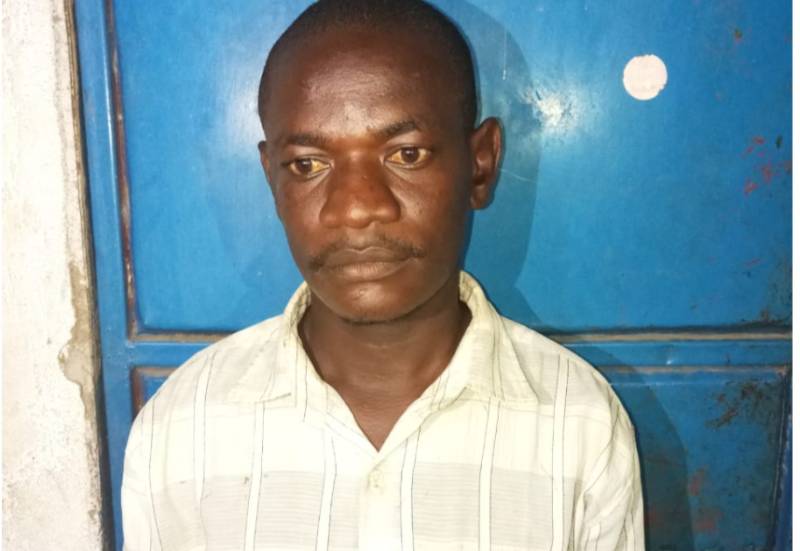 It was the end of the road for James Kifo (pictured), the man who police were hunting for sexually torturing his wife in Tharaka Nithi County after he was arrested as he sought protection charms from a witch doctor at Kaningo, Tseikuru in Kitui County.
Kifo was apprehended just as the witchdoctor, one James Murogi Maingi was preparing to administer the charms to protect him against the arrest.
The long arm of the law finally caught up with him after playing hide and seek with the police for five days.
The assailant had crossed the border into the neighbouring Kitui County, which he thought was a safe haven not knowing that the law was zeroing in on him.
Read More
Tharaka South Police Commander Kiprop Rutto, Marimanti OCS Robert Masila and the youthful sleuths were a happy lot, after apprehending a man described as ruthless and heartless, though today, he appeared calm.
Rutto said Kifo did not put up any resistance when the detectives arrested him at the witchdoctor's home.
"He was at a witchdoctor's, but the government machinery cannot be beaten," said Rutto.
Before his arrest, Kifo had told the witchdoctor that he was evading arrest and asked him to administer the necessary charms.
But he was taken back when the officers burst in at the home. He immediately surrendered, knowing he had been cornered.
The officers handcuffed him and left the area, delivering him to Marimanti where it is alleged he committed the heinous act on May 16.