Residents use hotline, social media to expose people who breach self-isolation guidelines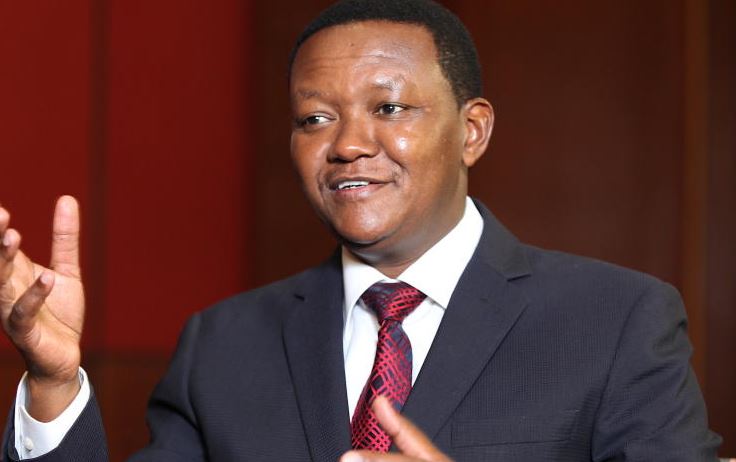 Machakos County Government has been using toll-free number 0110025345 & 0110025346 to gather information from locals on those who breach the self-isolation rule after returning from abroad.
When a call is made using the toll free number, a team of surveillance officers comprising medics visit the scene. Those in the house are advised to go in self-isolation and medics check on them thrice a day.
Machakos Governor Alfred Mutua (pictured) said the health department has records of those checked by medics and details shared with the Ministry of Health.
"Machakos County is closer to the Jomo Kenyatta International Airport and Nairobi County. It is also in Machakos that is the centre of the Export Processing Zone and lots of foreigners are carrying out construction work," he said.
The governor noted that 12 foreigners who were in quarantine in Mavoko were given a clean bill of health by the health surveillance team after completing the 14 days quarantine.
Self-isolation is one of the guidelines used by the World Health Organisation (WHO) and the Ministry of Health on people who may have been exposed to Covid-19. They are to separate themselves from other people for 14 days to see if they develop any symptoms.
In other counties, locals have resorted to social media to report those who fail to go in self isolation for 14 days.
For instance, a man who returned from the US and travelled to Nyakeore village in Nyamira County on March 10 was reported to authorities. He was placed in quarantine together with seven members of his family in a hospital.
"We are on high alert and anybody suspected to have returned from abroad and more especially the epicentres of the virus roaming in the village, will be reported to the police," said Japheth Onyango from Nyamira.
In Kiambu County, locals used social media to report a man who had returned from Rwanda and was spotted in Ruiru town. He was taken to Mbagathi Hospital, while his father and a police officer were told to go in self-isolation.
A section of Kitui County residents alerted the police about a Catholic priest who had returned from Ireland and visited a supermarket and an ATM machine in the area.
The priest who returned to the country on March 23 claimed to have run out of food supplies and had nobody to send.
Residents of Siaya County have also been assisting authorities to identify people who attended a funeral that was presided over by a priest who returned from Italy. A total of 108 people he interacted with were traced and placed in quarantine.