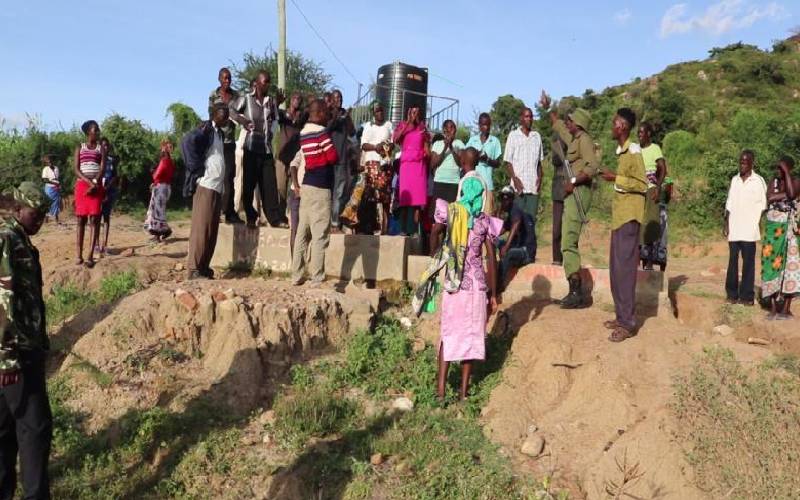 Residents of Kamunju village in Mbeere South, Embu County, are facing water shortage after the only borehole in the area was vandalised.
The borehole was built in the early 1980s by an international non-governmental organisation and was operational until it was vandalised recently.
Locals claimed a dispute involving the borehole's management committee ensured the facility was not guarded properly.
At the weekend, a meeting convened to resolve the dispute almost turned chaotic as angry villagers faced off with the management committee.
A standoff ensued after the community demanded that members of the management committee hand over keys and gate valves to a reservoir tank to an interim committee.
Read More
However, police arrived and calmed the crowd.
The police said the meeting was illegal as no gathering is allowed due to the spread of coronavirus.
Interim chairman Bedan Muriuki assured residents that the borehole would be managed properly.
Kiambere MCAs Lenny Mwaniki urged residents to live harmoniously and share community resources peacefully.
"There is no need to fight. We should peacefully share the little we have. The county government is in the process of drilling more boreholes and water shortage will be a thing of the past," he said, adding the county plans to build a five-million-litre water tank. [Joseph Muchiri]