County collects vital data as it seeks to develop cancer registry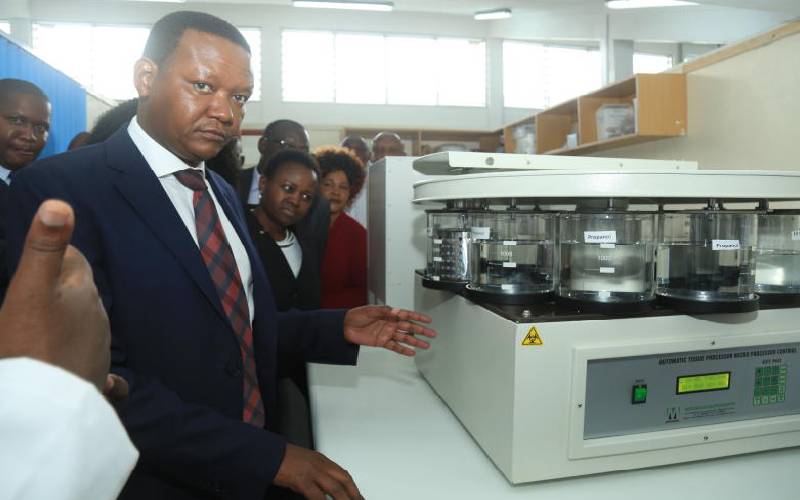 Machakos County is collecting data on cancer from five public hospitals to develop a cancer registry.
The exercise, which is being implemented in collaboration with Mt Kenya University (MKU), is aimed at determining the prevalence of different types of cancers in the county and their demographics.
Machakos Health Executive Ancent Kituku said the research work has already been approved by the National Commission for Science, Technology and Innovation.
"We intend to wage a strategic fight against this monster called cancer by implementing the highest quality standards in the management of the disease. We will be studying patients' files in our key hospitals to analyse the clinical aspects relating to cancers affecting both men and women" Dr Kituku said.
The data will be collected from Machakos Level 5, Kangundo Level 4, Kathiani Level 4, Mwala Level 4 and Matuu Level 4.
The data, Kituku said, will be ready in the next two months.
"We will be digging out clinical records in the hospitals going back three years. This will help us develop a reliable approach in designing clinical strategy and policy in the war on cancer," he said.
Preliminary analysis
He said preliminary analysis point to possible "above normal" cancer prevalence among residents of Lower Eastern region.
In August last year, Governor Alfred Mutua launched the Machakos Cancer Care and Research Centre domiciled at the Machakos County Teaching and Referral Hospital.
Dr Mutua announced his government would be seeking an additional Sh300 million in the next financial year to enable the expansion and equipping of the facility, including establishing a radiotherapy centre.
The facility, the first of its kind in Lower Eastern region, has seen an influx of patients seeking various services like cancer screening, cancer diagnosis, surgical oncology, chemotherapy and gynecology oncology services.
Other services currently being offered at the facility are counselling, blood transfusion, nutritional services and palliative care.
Kituku says the cancer centre has already provided significant indicators of the most likely prevalent types of cancers going by basic initial analysis so far carried out.