Shock as inmate allegedly commits suicide at Embu Prison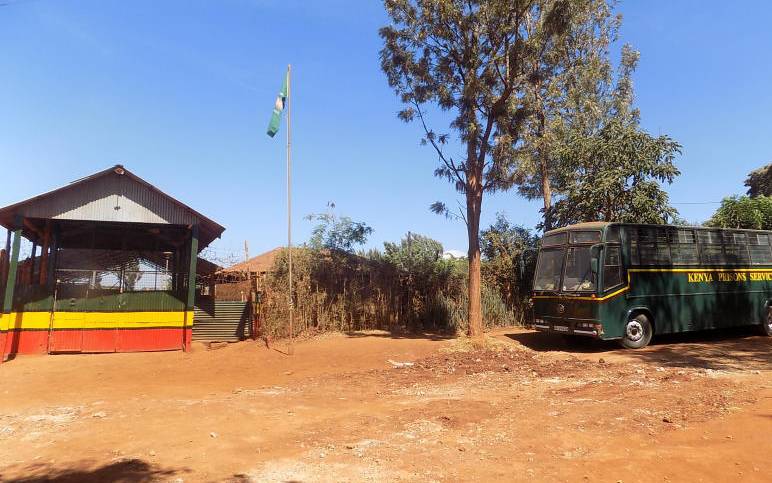 An inmate serving a life sentence at the Embu Prison allegedly committed suicide on Christmas Day.
Prison officer in charge Henry Ochieng said the robbery with violence convict hanged himself using his clothes.
The inmate whose name was not revealed had been jailed for committing the offence at Kangeta in Igembe South, Meru County.
According to prison services sources, he served his sentence in another prison from 2013 and was transferred to Embu in 2016.
The deceased reportedly differed with another convict before he took his life.
County police commander Daniel Rukunga said they have launched investigations into the incident.
Elsewhere a family is counting loses after thugs broke into their home and stole valuables then set it on fire. The family was away for Christmas festivities.
Dominic Kiogora, a dairy farmer in Katheri- Kirungurune in Imenti Central, his wife and three children were in shock after they arrived yesterday and found their home ruined.
The thugs stole electronics, utensils, clothing and money. They set ablaze houses in the homestead and a zero-grazing unit which had six dairy cows.
Some of the cows, sustained burn wounds before the neighbors and fire brigade from the Meru Fire Station put out the fire at around 3am on Friday.
The family had travelled to Timau in Buuri sub county and later Nanyuki town.
"This incident occurred from around 1am to 3am but my neighbours called me at about 5am to inform me of the bad news," Kiogora said.