Review rates on roads construction to curb graft, Mutua tells Uhuru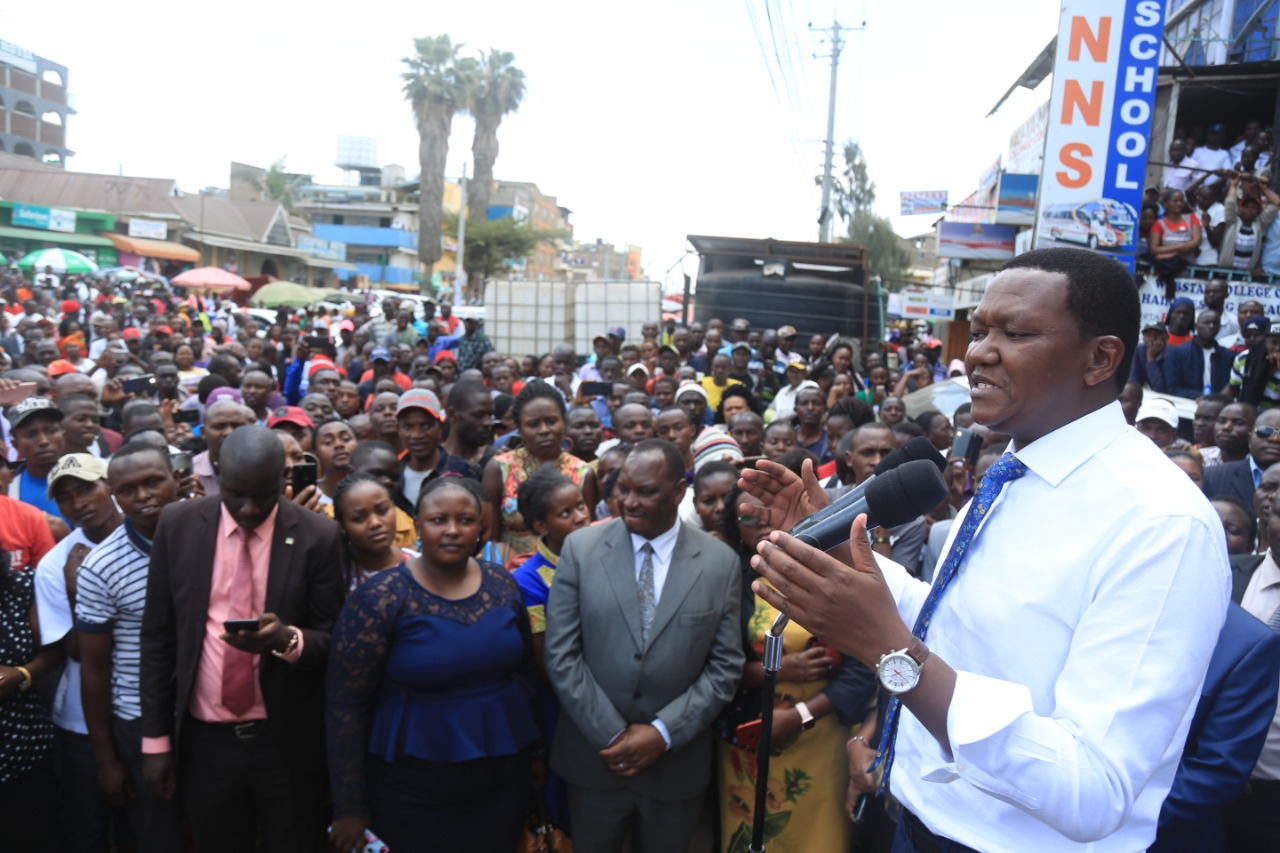 Governor Alfred Mutua has called on President Uhuru Kenyatta to introduce a policy review on cost of construction of national highways in order to curb massive loss of funds through exaggerated quotations.
Dr Mutua said on Monday that the cost of roads construction in Kenya had become way too expensive due to skewed design and engineering by merchants of graft with the aim of looting public funds.
"In Kenya we have been doing our roads at much higher cost than in developed world due to exaggerated billing and skewed designs," Mutua said after inspecting on-going roads construction works in Syokimau, Katani and Githunguri in Mavoko Sub County.
The governor charged that huge sum of taxpayers' money was being diverted to pockets of few corrupt individuals through dubious quotations, engineering and design of roads.
"I am asking President Uhuru Kenyatta to consider implementing a review of policy on costing of all categories of roads and have price ceilings set to ensure no funds are lost through corrupt processes," he said.
He went on, "Why should a certain road in Kenya cost for instance Sh80 million while the same road in Uganda costs Sh20 million under similar conditions? It is because certain people want to siphon public funds," he said.
The governor said his government was committed to undertaking massive infrastructural development across the county in order to enhance faster movement of goods and people thereby promoting trade and investment.
The county government has been fixing cabro and tarmacking numerous roads in the expansive municipality. Mutua also announced that inter-linking roads will be immediately opened up.
He said the roads works require excavation of black cotton soil and replacement with murram and hardcore to enhance quality and durability.