Kitui workers go on strike over unpaid salaries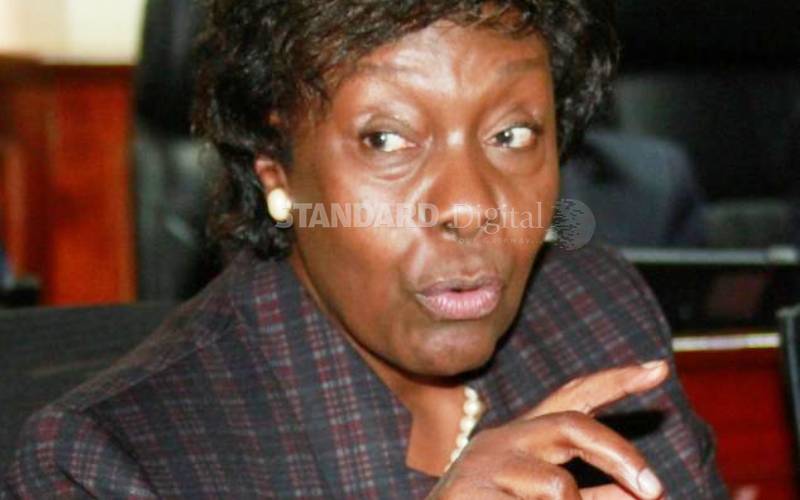 Residents have been told to brace for tough times after trade unions ordered all county workers to down their tools from today.
The most affected will be patients in the more than 200 health facilities in the area, including the Kitui County Referral Hospital.
The unions issued a strike notice on Friday, demanding that Governor Charity Ngilu's administration pay members their July and August salaries or face protests.
In a joint statement, the unions said Ngilu had breached an agreement to pay salaries by last week.
Union officials said they were tired of a "cat and mouse chase" and asked the county to respect unions if it expected workers to reciprocate by supporting Ms Ngilu's five-pillar development agenda.
"We don't want politics to be involved in this issue. We are demanding our rightful share and we won't succumb to intimidation and/or threats from any quarter. We are telling the governor to honour her promise and pay us the delayed salaries without undue evasion or excuse," said Benjamin Munyalo, the Union of Kenya Civil Servants branch secretary.
He blamed Ngilu for forcing the unions to take "a painful route" that would cause suffering, adding that they acted only after their patience wore thin.
Others at the meeting included Kenya National Union of Nurses branch secretary Newton Kimanzi, Kenya National Union of Medical and Laboratory Officers branch chairman Fredrick Kitheka, and County Government Workers Union branch chairman Fredrick Kitheka and his secretary Daisy Muli.