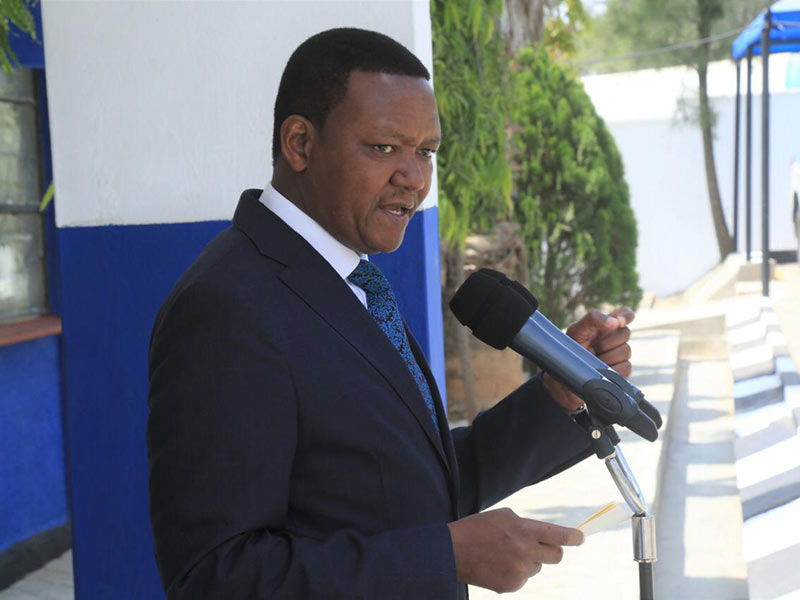 Machakos, Kenya: Governor Alfred Mutua now wants National Assembly Majority Leader, Aden Duale to recuse himself from the on-going mediation talks between the National Assembly and the Senate over the division of revenue stalemate.
Dr Mutua says hard-line stance adopted by the Garissa Town MP over the issues in the subject matter was derailing hopes of a compromise between the two key institutions, resulting to more suffering of citizens.
"We have noticed, and it is in the public domain, that National Assembly Leader Aden Duale has taken hard-line positions and publicly declared his stance. We respect him but feel that as the Majority Leader, the negotiations are not at his stage yet. His presence is not helping but perpetuating differences as Kenyans suffer and die," Dr Mutua said.
The stand-off between the Senate and the National Assembly over cash allocation to the counties has paralysed operations in counties leading to the collapse of delivery of essential services and delays in disbursement of salaries for county workers.
Mutua said an urgent solution and consensus was needed to ensure normalcy resumes in the devolved units. "The reality is that when counties are not funded as required by the constitution, suppliers are not paid, services are not rendered and there is reduced consumer spending. An agreement is vital if development is to be enhanced and the Kenyan economy supported to roll back poverty," Dr Mutua said at a press conference in Machakos Wednesday afternoon.
Read More
The governor warned that reduction in consumer spending leads to slow down in manufacturing and its associated chain. "The feeling among Kenyans is that there is no money in circulation which means increased poverty, shrinking job opportunities and more suffering of Kenyans," he said.
Mutua urged the teams involved in the negotiations to cede ground and find amicable solution to the impasse for the sake of Kenyans. "It is not just about who gets what but about the livelihood and indeed the lives of children, youth, mothers and fathers of this country who are languishing in poverty. Successful mediations and negotiations are about flexibility, looking at the big picture and an attitude that allows give and take," he said.
He called upon the National Assembly Speaker, Justin Muturi to find a replacement for Duale in the National Assembly's negotiating team. "We request the Speaker (Muturi) to find a replacement for Duale so that the National Assembly Majority leader can concentrate on other important national and parliamentary business the way the Senate Majority leader is doing," said Mutua.
He noted that every single day that passes without a solution translated to more poverty among Kenyans thus scuttling of President Uhuru Kenyatta's agenda.