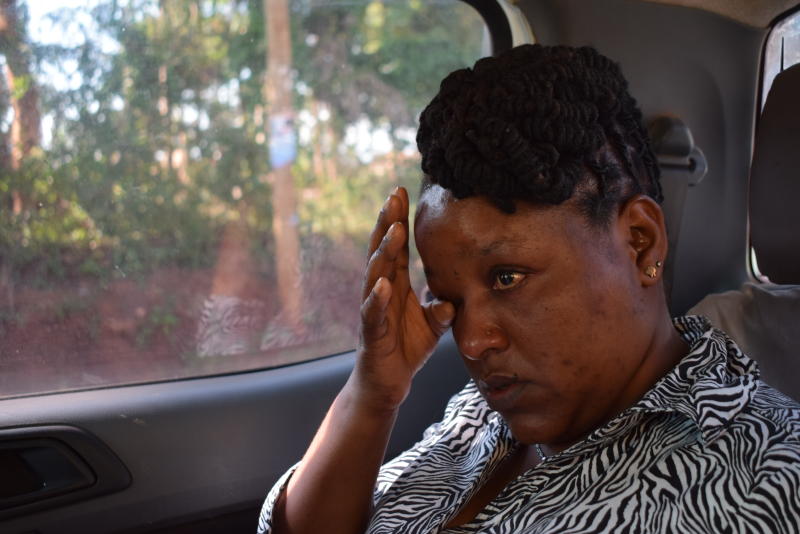 A Form Three student of Igembe Boys Secondary School has lost his eye in unclear circumstances.
Speaking to The Standard from his hospital bed at Meru Level Five Hospital, the 17-year-old boy said a group of students who were playing caught him unawares and hit him with a belt before he fell to the ground.
The incident occurred on Saturday night after dinner.
The boy, however, confirmed that he was not injured as a result of bullying.
"After having supper at about 7pm, I met some boys who were engaging in a funny game they were playing using belts. I was caught unawares. They hit me hard and I became unconscious," he said.
"My eye was bleeding profusely when l was rushed to a health centre outside the school," he added.
At Kimongoro Health Centre where the boy was taken, medics referred him for specialised treatment at the Meru Level Five Hospital where he was admitted before his right eye was removed on Sunday.
The boy is said to have been told his eye would have to be removed since the lens was damaged. A medical report also indicated that eye could have been hit by a blunt object.
"I was attended to and a brain scan was taken, but I'm yet to get the results, a surgery was conducted and my eye was removed. The doctor told me the lens was badly damaged and the whole eye needed to be removed for me to survive. I had no other option," he said.
The boy's mother said she received the shocking news while in Mombasa where she works and had to travel to check on her son who was yet to undergo the surgery at the time.
She said she was called by a teacher who did not reveal her son was in such a bad state. She is now demanding justice for her son and wants to know the truth about what happened.
"I was shocked when I was told that the eye had to be removed. Some reports from the school administration are misleading. There are those saying he was hit by a window, but my son says he was hit by his fellow students. We hope the truth will come out," she said.
Igembe South Police Commander Henry Akong'o yesterday told The Standard that they are investigating the case.
He added that three boys linked to the incident have already recorded statements with the police at Maua Police Station .
"In our preliminary investigations, we found out that as the boys were playing, one fell down and was injured. However, we have opened an inquiry file and recorded statements from the three boys. Our investigations will help us know if there was any foul-play," Akong'o said.
The school principal Ephantus Murithi said the management was traumatised by 'the unfortunate accident'.