Why Lusaka wants young Kenyans to marry from other tribes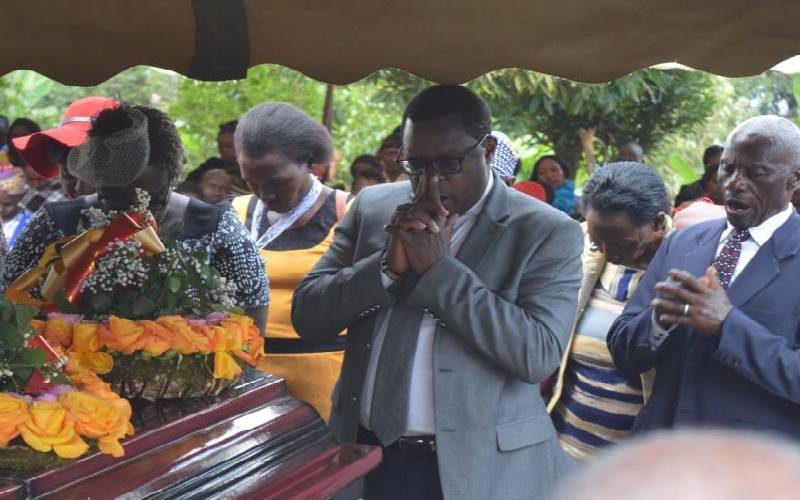 Senate Speaker Kenneth Lusaka has advised young people to look beyond their ethnic communities when choosing a marriage partner to help foster unity and reduce tribalism in the county.
Lusaka said marrying from other communities is one of the best ways of ending toxic tribalism that has been a threat to Kenya's national unity for years.
The Speaker urged the youth to reject ways of the older generation when seeking life partners.
Lusaka who spoke at a funeral in Kianjuki Village in Runyenjes constituency, Embu County on Saturday told Kenyans to celebrate cultures of each and every community instead of seeing them as stumbling blocks.
"Kenya will be a more cohesive and peaceful country the day we stop looking at each other through tribal lenses. Intermarriages will build bridges among different communities," he explained at the burial ceremony of Cleophas Nyaga Ruita.
The late Ruita is an in-law of the Senate Speaker. His son Gideon Mbogo is married to Lusaka's first born child Sophie Makelo.
"Tribe of a potential partner should not be a yardstick young people consider before they fall in love," he added.
Runyenjes MP Eric Muchangi who also attended the funeral emphasised on the need for young people and all Kenyans to rise beyond tribal and political party differences.
"For the sake of our country's future, we should cast aside all our political and tribal differences and embrace unity. Once we do that, we will be more secure and prosperous," said Muchangi.