Governor Mutua wants gold swindlers to be prosecuted in Dubai
EASTERN
By John Muia | May 22nd 2019 | 2 min read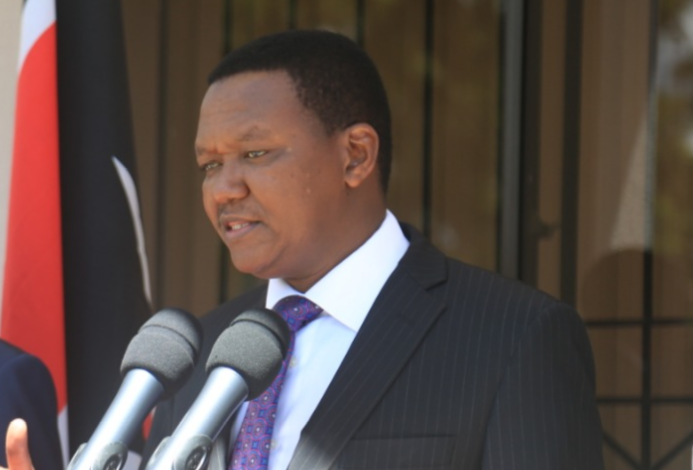 Governor Alfred Mutua has said that those implicated in the gold scam should be handed over to the United Arab Emirates for prosecution.
Dr Mutua said, "Justice will be expeditiously dispensed and culprits will languish in the tough jails there."
A company associated with the rulers of Dubai has been swindled by Kenyan conmen who purported to be in a position of selling them gold from Congo worth billion shillings.
The Governor has also defended Interior Cabinet Secretary, Fred Matiang'i over his tough action in dealing with the scandal.
Mutua said Matiang'i is doing a great job and those attempting to implicate him were the corrupt thieves who have been robbing the country dry.
The Maendeleo Chap Chap party leader added that catching the real culprits could be made easy by conducting lifestyle audits on the suspects and subsequently confiscating their ill-gotten wealth prior to shipping them to Dubai for prosecution.
Mutua made the submissions in a statement released today at his office where he added that those mentioning Matiang'i will not slow down investigations against some of them.
"I also urge the DCI and other investigative bodies not to be distracted by the glitter of gold such that they forget the other mega scandals that have rocked the country in recent past," Mutua said.
He noted that the dams, KRA and myriad cases of corruption that have robbed us of the badly needed cash for development, were still waiting for action.
The Machakos County chief hoped that President Uhuru Kenyatta is zeroing in on crooked politicians and leaders who have used their influence to con Kenyans and foreigners alike.