Stop behaving like second wives in House, Speaker tells nominated MCAs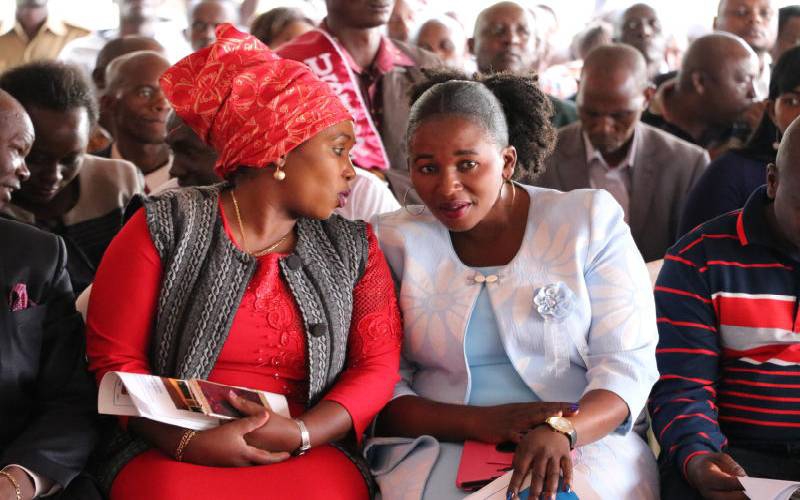 Embu Deputy Speaker Steve Simba has challenged nominated MCAs to stop behaving like 'second wives' to their elected counterparts and perform their legislative roles.
Simba accused the MCAs of being indifferent, lacking interest in legislative business and in their duties claiming that they had no voice at the Assembly.
Speaking during a plenary sitting, Simba said nominated MCAs enjoyed equal powers as the elected ones and therefore should operate without fear.
The Runyenjes Central MCA said the bad attitude by nominated MCAs towards Assembly matters and the claims that they were not allowed to give their opinion in the House were unfounded.
"I challenge the nominated MCAs to champion the rights of marginalised groups, the youth and persons living with disability. Let them tell residents what contribution they have made in terms of legislation instead of feigning political powerlessness," he said.
His words seemingly irked nominated MCA Margaret Lorna Kariuki who said she was not seeking validation from any elected Ward Rep for her membership of the Assembly.
She termed Simba was out of touch with the roles of nominated members of the County Legislature.
Bernard Kandia, another nominated MCA took issue with the Deputy Speaker's sentiments, saying no one has behaved like anybody's second wife at the County Assembly.
Kandia said Simba was using unparliamentary and vulgar language, which was disallowed in the House.
"I have never behaved like someone's second wife, that is unparliamentary and vulgar language and should not be coming from the deputy Speaker," he said.