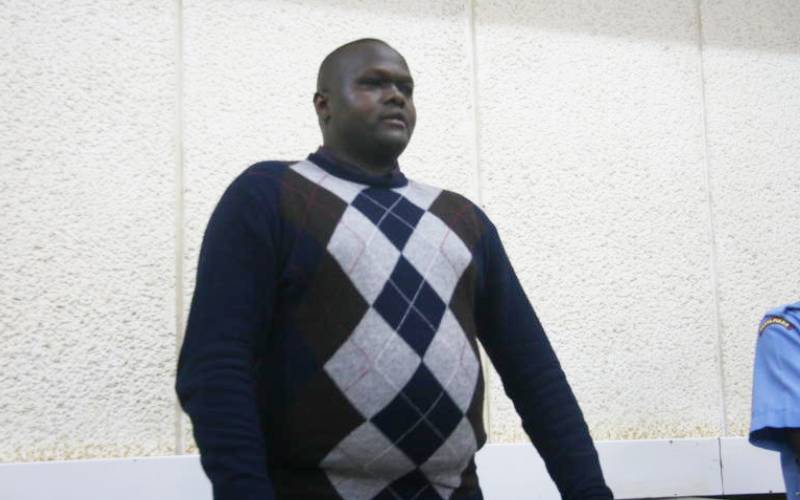 A pastor will spend one year in jail if he fails to pay a Sh100,000 fine for defrauding two members of his congregation. Eric Muthuri (pictured) was found guilty of falsely obtaining Sh50,000 from two women by pretending that he would repay the money in installments. Muthuri, who shed tears after he was sentenced, ran the Living Word Tabernacle in Gitimbine estate in Meru town when he borrowed the money in February 2012.
SEE ALSO: Lenku unveils new allotment letters to stop land fraud
Chief Magistrate Hannah Ndung'u was told that the businesswomen, Catherine Wanjiku and Lydia Kendi, gave Muthuri Sh30,000 and Sh20,000 respectively. The agreement was that their pastor pays back Sh5,000 each month until the debt was settled. But the court heard that Muthuri closed the church and resettled in Laare township in Igembe North, almost 55km away, to escape his creditors. When the women finally tracked him down, he pleaded for more time to pay the money but defaulted, leading to his arrest in 2015. "The accused was a pastor and used his position to defraud trusting complainants who were his flock," Ms Ndung'u said.