Four arrested as police bust private clinics selling Government drugs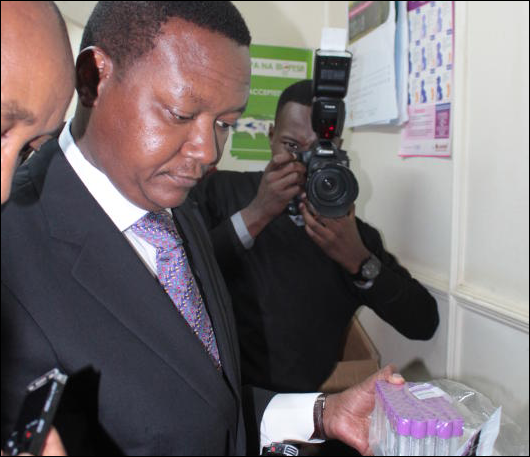 Four people suspected to be involved in theft of medicine and other medical equipment at Machakos level 5 hospital were Thursday arrested and an assortment of drugs and clinical medical gear recovered.
Two private clinics operating opposite the referral facility were also ordered closed as detectives led by Machakos District Criminal Investigations Officer (DCIO), Rhoda Kanyi intensified investigations into one of the worst scandals to hit the county's largest healthcare facility.
Governor Alfred Mutua, who learnt about the incident early Thursday, also joined the crackdown which also extended to the main hospital bringing operations into a near standstill.
An assortment drugs bearing Government of Kenya (GOK) and Kenya Medical Supplies Agency (KEMSA) stamps and several other medical gear were in the private clinics. Medical staff manning the facilities could not explain the origin of the equipment. Some of them were also found to be unqualified to practice.
The affected private clinics are Lugpharm and Metropolis-both located directly opposite Machakos level 5 hospital. Detectives are still pursuing unconfirmed number of employees and proprietors of the facilities who escaped arrest during the operation.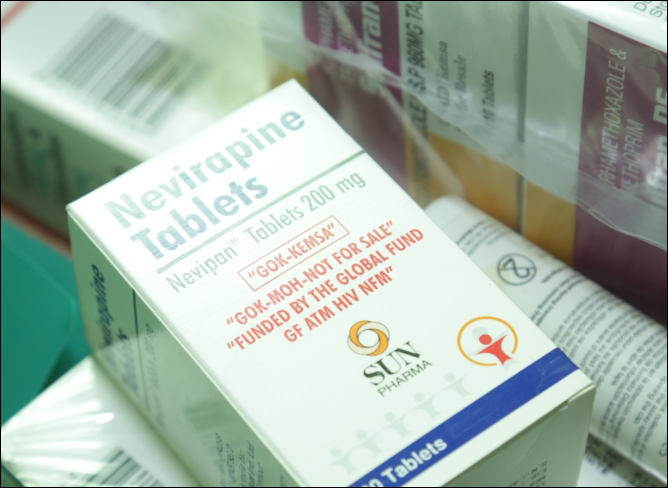 Dr Mutua condemned the incident, terming it one of the worst setbacks in the delivery of the Universal Health Coverage program which was rolled out by President Uhuru Kenyatta in December last year.
"Theft of medicine and other equipment from public healthcare facilities has been a big challenge to my administration in our endeavor to provide world-class medical services to the people of Machakos. We are happy that the DCI have unearthed this scam and will bring all those involved to justice," Dr Mutua said.
The Governor also invited the DCI to probe operations at the hospital pharmacy, laboratory and radiology sections where rampant corruption is suspected to be secretly being practiced. "All patients are also reminded not to accept being referred outside public health facilities for any services or to purchase medicine," he said.
He vowed to lead a renewed crackdown on unscrupulous hospital staff suspected to be working in cahoots with private medical practitioners to loot public health facilities.
Senior hospital management staff including Executive Committee Member (ECM) for Health, Ruth Mutua, her chief officer, Jackson Nthanga and medical superintendent Hellen Nzuki were also summoned by the DCI.
The DCIO said all the suspects implicated in the crime will be arraigned in court after full investigations are conducted.