School risks losing learners if ruling is reversed: Bishop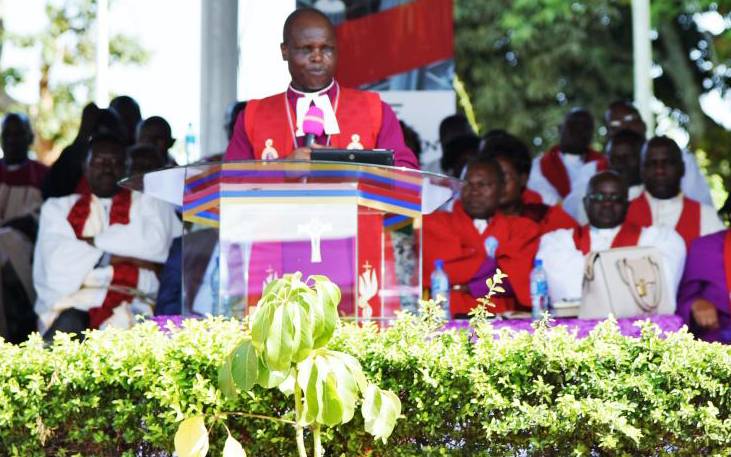 The Methodist Church of Kenya has spoken on the ruling prohibiting Muslim girls from wearing hijabs and trousers at St Paul Secondary School – Kiwanjani.
Speaking during a thanksgiving Sunday service held at KEMU main campus on Sunday, the presiding bishop Joseph Ntombura said the church wants school policy to supersede religious right.
"Methodist is not colonizing Muslims. What we wanted is for school policy to be recognized above religious right," he said.
Bishop Ntombura said there was a lot of radicalization and discrimination and threats in the school and they were not ready to lose the school due to students leaving to attend other schools.
"Imagine when we have built our school in Isiolo and Garbatulla and Muslim students come every morning wearing those hijabs and you do not even know what is under them and you cannot tell whether it is a woman or a man, underneath and they trouble children until they decide to transfer to other schools," the bishop asked.
Bishop Ntombura said that parents of their school in Garbatulla had withdrawn all their children from the school in a bid to push the church into abandoning the school for them.
The school is ours but we are being discriminated against," he added.
The bishop said they were not ready to lose schools like the Catholic church has in those regions and that is why it is important for school policy to be followed.
The school through its lawyers went to the Meru High court in 2015 in a case between representatives of affected students and the church. The church lost the case and went to the Court of Appeal where they won.