Eight injured in Kibwezi petrol station fire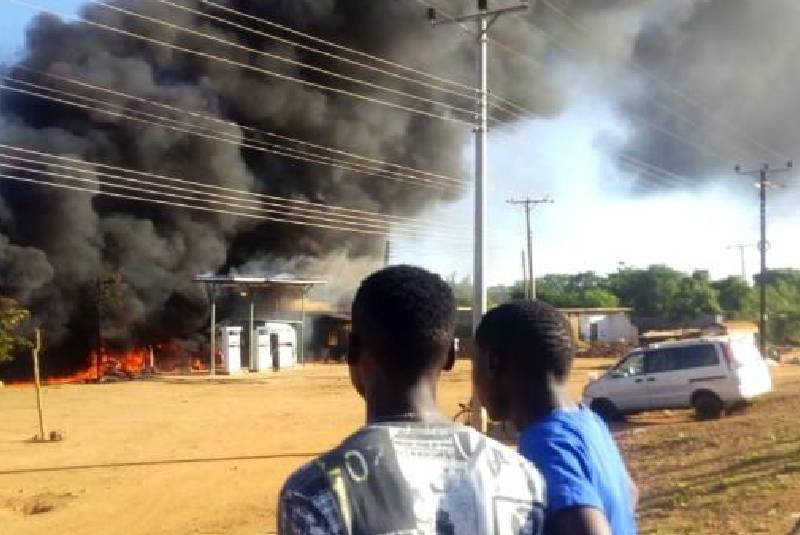 At least eight people were injured in an explosion at a petrol station at Kasayani market in Kibwezi West constituency on Wednesday.
The blast that destroyed Maisha Millennium Petrol Station was said to have been caused by an electrical fault.
Several shops near the petrol station were also destroyed.