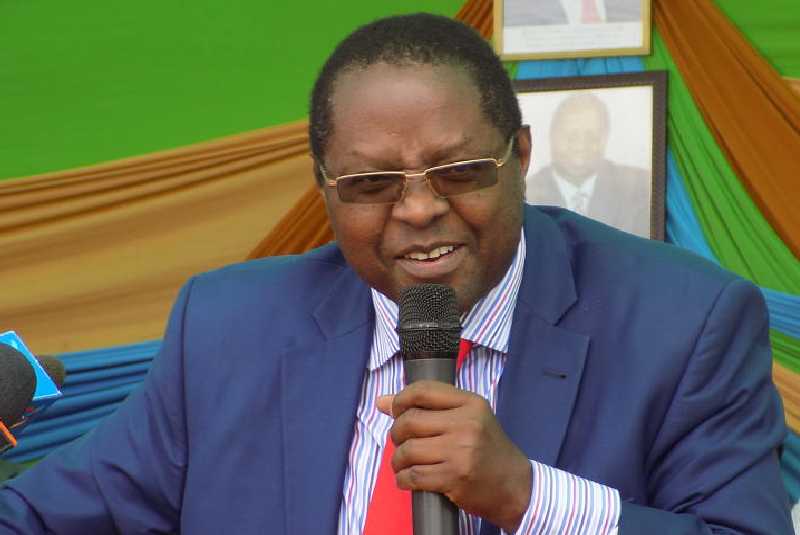 Two governors from Mt Kenya East have said that the secret to the economic prosperity of the region is in forming an economic bloc.
Governors Muthomi Njuki (Tharaka Nithi) and Martin Wambora (Embu) said Mt Kenya East Counties will adhere to shared economic responsibilities in order to reap maximum benefits for our people in the region.
They said the region had been left behind by other counties in Rift Valley and Western Kenya which had active economic blocs.
"The rest of the country does not take us seriously because we don't speak the same language politically yet we have the same economic, social and cultural traits.
Let us start having a common agenda for the benefit of our people in the long run," Mr Njuki said.
The Tharaka Nithi governor, who also serves as the Secretary of the 10 member Central Kenya Economic Block (CEKEB), insisted that the counties must speak in a united voice socially, economically and politically.
Embu's governor Wambora serves as the Treasurer while Nyandarua's Francis Kimemia is the Chair.
The two were speaking in Runyenjes Constituency, while attending the retirement and thanksgiving service for Reverend Eliud Njiru M Njamiu.
"We discussed the mutual economic responsibilities and pacts to avoid duplication of set up of value addition factories in our region," he stated.
The two agreed in order to achieve development and a voice on a national level they would unite to efforts through the economic block
"We have also agreed to initiate shared and jointly funded Infrastructure such as bridges and dams in River Thuci that acts as our boundary, further, we have agreed to source for a common market for our coffee and avocado," Mr Njuki stated.
So far 10 governors from Mt Kenya region have been at the core of plans to form an economic bloc. Embu, Kiambu, Kirinyaga, Laikipia, Meru, Murang'a, Nakuru, Nyandarua, Nyeri and Tharaka Nithi counties are at the centre of the bloc.
The governors spear heading the bloc's formation have so far focused on economic transformation through agriculture and agri-business, industrialisation, healthcare, tourism, water and resource management, infrastructure and ICT.
Listed as immediate priorities for the Mt Kenya Economic block were identification of development partners to offer immediate financing and how to leverage with President Uhuru Kenyatta's Big Four development agenda comprising food security, affordable housing, manufacturing and universal healthcare.