32 people seriously injured in two separate road accidents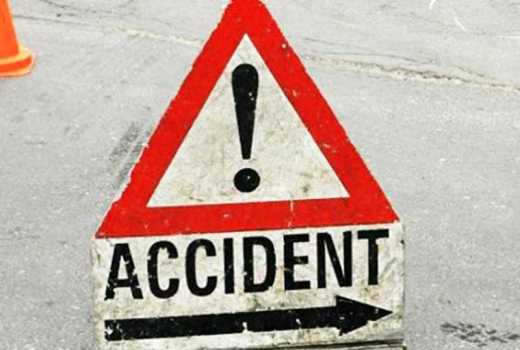 At least 32 people were seriously injured in two separate accidents that occurred on Sunday morning in Mukuyuni and Nzaini areas in Makueni County.
In the first accident, a personal car had a head on collision with a 14-seater matatu that was headed to Machakos from Wote town at Mukuyuni market along Wote-Machakos road where 7 people sustained serious injuries.
According to eye witnesses, the owner of the personal car was navigating a car together with other fleet of cars before meeting head on with the matatu.
"The driver of the personal car was overtaking and unfortunately met the matatu at a sharp corner where the accident occurred. The personal car had two children who were among those extremely injured," said a passenger identified as Esther who was travelling for a church service at Wote.
Sources told The Standard that the occupants of the car were from Nairobi-Kayole area and they were travelling to attend to Salvation Army Kenya East Territory self-denial in-gathering meeting at a Makueni school.
Makueni OCPD Bosita Omukholongolo confirming the incident said that those who were injured were rushed to Makueni Level 4 Hospital where they are undergoing treatment.
"Those seriously injured were 7 people and have been rushed to Makueni Level 4 Hospital where their details have been obtained with the wreckages towed to Mukuyuni patrol base," said Omukholongolo.
In the second account, 25 people sustained injuries after their bus veered off the road overturning along Kikima-Tawa Road.
The bus was ferrying about 47 passengers to a church function at a PCEA church in Kitui before the accident cut the journey short.
"The bus had been hired to carry people to a PCEA church function in Kitui and at reaching the place of the accident the driver lost control and the bus swerved off the road before overturning," said Mbooni West OCPD Mathew Ngwio.
They were rushed to Mbooni Hospital.