Police shoot, kill Meru University student leader as protests turn ugly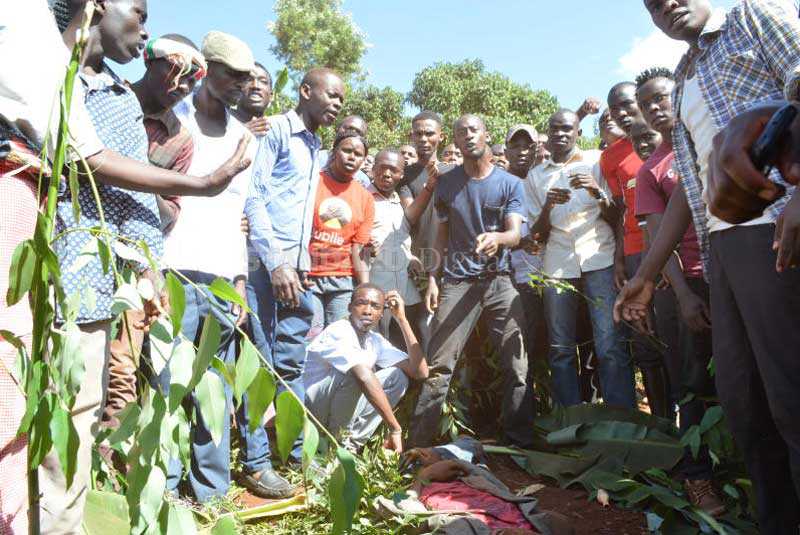 A student leader at the Meru University of Science and Technology was shot dead by anti-riot police today during student protests over fee increment.
By the time of going to press, tension was still high at Nchiru in Tigania West where the university is located.
The body of Evans Njoroge lay in a pool of blood as at 5:30 PM when the Standard left the scene. A spot check revealed that the student had a bullet lodged in his head.
Reports from witnesses indicated that Njoroge had fled after police dispersed the crowd of demonstrators and was pursued by the police officers.
Witnesses told The Standard that two police officers pursued the deceased to a private compound at Karebe Village and shot him in the head as he fled.
The owner of the Shamba at Karebe village where the student was killed told the Standard that they then entered her compound asking for Njoroge's whereabouts.
She said after the officer who shot the student was dressed as an Administration Police officer but changed out of the uniform and remained with a T-shirt before leaving for a waiting car.
"The student ran into my shamba and the administration police officers who were following them came to my homestead, however one remained in the vehicle. One officer asked me where the student had gone, l kept silent but when he insisted and asked for the third time l showed him the direction and that was when he ran towards the direction and shot him, he had a short gun and if l saw him l can identify him," said the elderly woman who requested for anonymity.
Both political leaders, the community and students condemned police for pursuing the student and killing him about one and half kilometer from the varsity gate where the students had held a protest.
Several journalists were also injured in the melee that started at around 7am.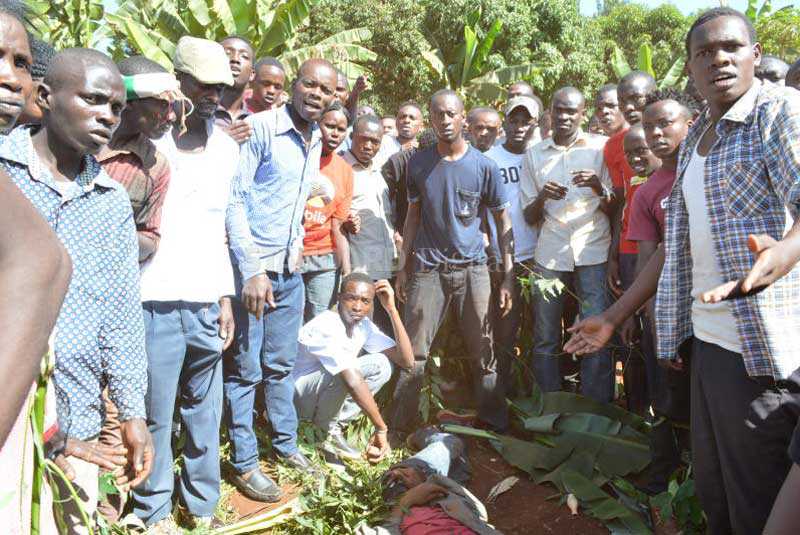 Transport at the busy Meru-Maua road was also paralyzed in the best part of the day.
Students who spoke to The Standard said police were targeting student leaders and the student council Chairman Wangila Wabomba also escaped death by a whisker.
"We were exercise a democratic right protesting over the increment of the school fee but now the police come shooting all over. It was a shot of targeting our student's leaders and they now managed to kill our most vocal secretary general. You can see how the followed him to the shamba miles from where we were holding demos," said a student.
Njoroge who is mostly referred by the comrades as Kidero was a fourth year student, pursuing Bachelor of Science in Computer science.