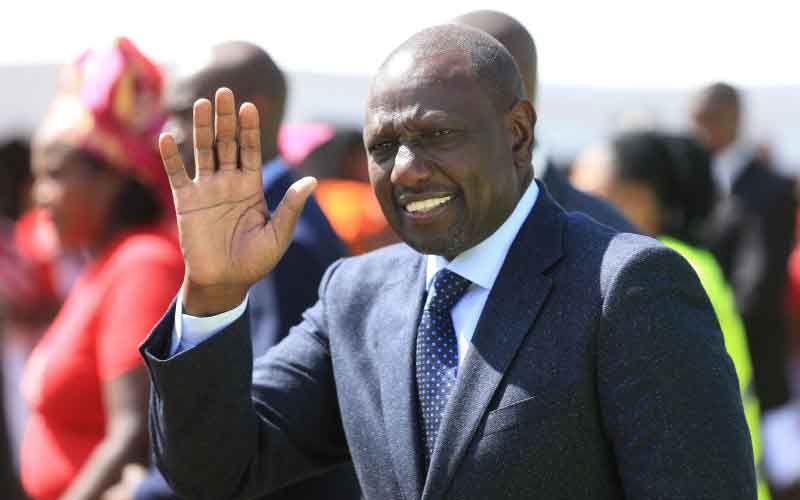 Junet Mohamed told us that Kipchumba Murkomen and the Tangatanga MPs are plotting to impeach President Uhuru Kenyatta. This confirms that Junet and the Kieleweke MPs are plotting to impeach the Deputy President.
The Junet gang is applying Joseph Goebbel's famous rule: "Accuse the other side of that which you are guilty of." So the Murkomen gang should understand that when someone accuses you of something you are not doing, it is usually because they are the ones doing it.
If the Tangatanga association were really plotting the President's impeachment in Naivasha, Junet would have exposed the plot more explicitly. Like a good reporter, he would have given us a blow by blow of the 'who', the 'why', the 'what' 'and the 'when'.
Junet would have broken down who the owner of the motion will be, why they want to impeach the President, what grounds of impeachment they have cooked, and when they intend to execute the impeachment 'attack.'
But since Junet made a vague accusation, we can only assume he did it as part of a bigger scheme. And there are many signs that indicate that the scheme is about preparing the ground. It is about creating a background of acceptance for the impeachment of William Ruto.
Read More
Sign one: Junet is telling us, the public, that Ruto's camp is made up of nothing but a bunch of disloyal, ungrateful legislators who want to unseat their party leader Uhuru Kenyatta. Junet's plan is, that when the tables are eventually turned and it is Ruto facing impeachment, we the public will say that he 'deserves it.' We will say that it is him and his Tangatanga clan that conceived impeachment schemes to begin with anyway, and they are now only getting a taste of their own medicine. We will say, it is politics after all, and one must do unto others, before they do unto you!
Sign two: Just this past week, Junet's brigade enjoyed a successful 'dress rehearsal' impeachment. The Senate's ejection of the Governor of Kiambu Ferdinand Waititu also serves notice to the Tangatanga crew. They are saying, 'not only can we do this impeachment thing, we can do it this easily.'
Later date
Sign three: Last year, James Orengo declared he was going to get the DP impeached. But those impeachment plans were paused and stored in a cupboard somewhere to be used at a later date. That date has almost arrived. It is clear that the day is near for several reasons. One of them is that there is an obvious and systematic dismantling of Ruto. If you would like to know what the motion of the DPs impeachment will be, listen to the daily hints dropped by the 'Kieleweke' corner.
The Constitution states that the DP may be impeached where there are serious reasons to believe he has committed a crime under national or international law.
In the past month of January alone, reasons to believe that William Ruto has committed crimes under national law have been revived. Old land grabbing cases against the DP have been brought back to life. The DP himself has alluded to a resuscitation of the case against him at the ICC.
There is so much fodder for a strong motion, which, a clever lawyer like Orengo can use to fashion bulletproof grounds for the Deputy President's impeachment. In fact by the month of March, he will be spoilt for choice.
- The writer is a PhD candidate in political economy at SMC University. [email protected]