Why negotiation for State projects raises questions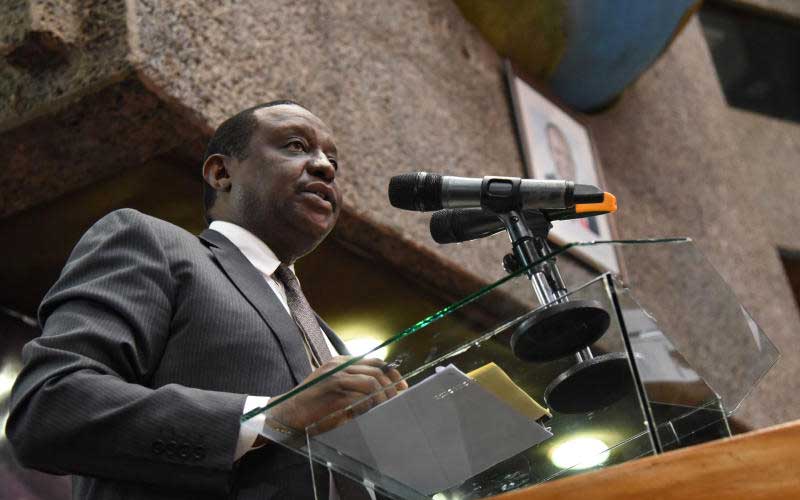 It looks like when our government goes shopping for things like trains and dams, it is the worst negotiator. This is 'Un-African'. I say this because as Africans, we are good at haggling. We bargain as much as we can in shops, as often as we can on the roadsides, and as hard as we can everywhere else. It is in our blood.
The obvious reason why the government is behaving like a bad African is that when government people go to the market they are not using their own money to shop. So they either do not negotiate wholeheartedly, or they do the opposite thing - they negotiate upwards to 'keep change'.
Earlier this week, Rotich showed us how he has spent the 'dam money' so far. What I saw is that he was not thinking like a pennywise Kenyan who can drive a hard bargain. For dams that are to cost Sh66.5 billion, almost 17 per cent of it went to insuring the lender. Sh11 billion. And we have not even talked about the amount to be paid in interest. These figures show two things, either the lenders are predatory, or the borrowers are plunderous.
From us as Kenyans who negotiate for better rates for everything, everyday, everywhere; here are some questions for Rotich.
The first question is: How long did the negotiation process take? The only timelines Rotich gave us are the date the facility agreement was signed by the lenders: April 4, 2017, and the date when Rotich himself signed the financing agreement: April 18, 2017. This is just two weeks later. Since Rotich did not make it clear to us about how long the 'rounds of negotiation' were, we will take this two week period as an indication of how short deliberation and negotiation periods were in this process.
This is unacceptable. If a regular Kenyan can take 10 minutes or more negotiating a Sh1,000 purchase, how long should it take a Kenyan Cabinet Secretary to negotiate a Sh66.5 billion purchase? The Chinese, for instance take years to negotiate loan terms and conditions. This is because borrowing is tied to a country's strategic intentions, not to five-year political promises. Here in Kenya, it appears that decisions on the terms of lending are not arrived at based on merit. If money is sought based on a political commitment, decisions will not be based on objective economic analysis. This is why compared to Ethiopia, Kenya was shortchanged on cost of SGR. We paid US$3.2 billion for 472km of track compared to Ethiopia, which paid US$3.4 billion for 756km and a more modern electric train line.
The second question is: Who sat at the negotiation table?
Since Rotich is a moneyman, and not also a 'fundi of dams', needed a strong multilevel agency team to reach the best deal. Is this what happened? Did he have negotiators with experience in dealing with the Italian system? This is the only time when as Kenyans we would gladly allow a whole aircraft of negotiators to go to Italy on the taxpayers bill. This makes more financial sense than sending lawmakers to watch football in Russia.
Finally, a Kenyan negotiating with a hawker over a bunch of bananas and a Cabinet Secretary negotiating a billion-dollar loan are the same. They are both in financial interactions driven by interests. They are subject to the same economic laws of supply and demand. Ideally, they should want the best possible deal. Ideally they do not want to be shortchanged, or exploited. The final question is therefore this: When negotiating does the Cabinet Secretary want the same outcome as the banana buyer?
- The writer is a PhD candidate in political economy at SMC University. [email protected]