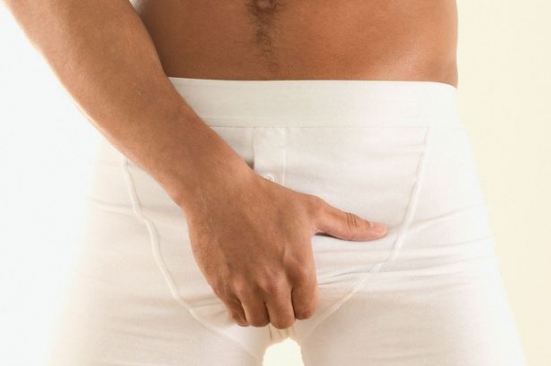 With the sexiest film of the summer launching this Friday, a survey has found that seven out of ten men (73%) have a special nickname for their bits.
The tongue in cheek survey by men's retailer Jacamo has revealed the top ten names given to the private parts of UK men with Troy, Hercules and The Rock topping the list.
Star of Magic Mike XXL film, Channing Tatum, has admitted to being a part of the trend with his name of choice being 'Gilbert'.
The survey also found that 72% of men go for a more masculine name such as Hercules and Troy while the remainder opt for a more light-hearted identity such as Russell the Muscle.
And it's often a man's girlfriend or partner who actually christens the private part with 59% of men admitting the nickname was their other half's idea and a fifth (23%) adding that the name was given within two weeks of dating.
Read More
Chartered psychologist and matchmaker, Jacqueline Burns, said: "For many men, this is the most important part of their body. And there is no doubt that it's also a big part of their masculine identity.
"The more masculine names will make men feel empowered and while the playful and silly names are more endearing, I think it's clear which most men would opt for given the chance."
With Victoria Beckham's 'Goldenballs' blunder possibly kicking off the naming game, other famous men who have a name for their wedding tackle include Justin Beiber - whose Twitter fans call it 'Jerry'. Hugh Jackman admitted he calls his 'Old James Roger' and Tom Jones recently let slip in his biography that he refers to his as 'Wendell'.
A notable public naming by a lover was when Snooki from TV show Jersey Shore christened on-off boyfriend Vinny's "Moby Dick".