Father to quintuplets born in Kisii wanted to become a priest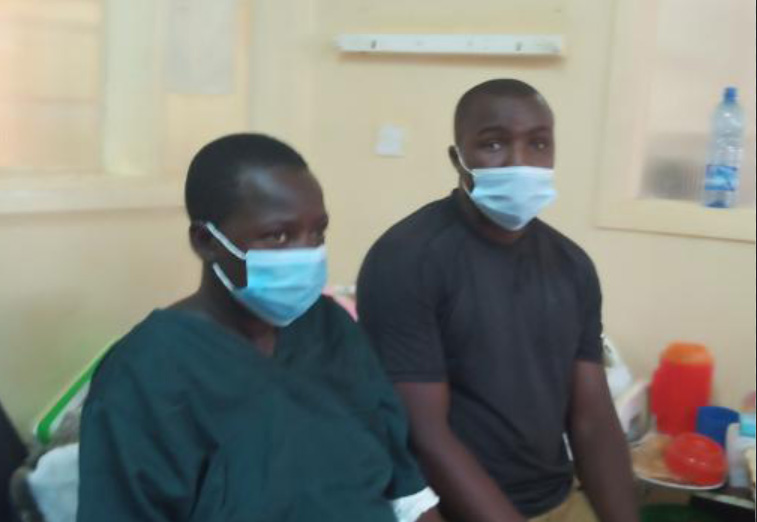 The father of five babies born on the same day at the Kisii Teaching and Referral Hospital now says he had dreamt of being a priest.
Douglas Nyaoko, however, says that ambition took the back burner after he fell in love with Sellah Nyanchera, his now-wife. His family's refusal to foot seminary fees also contributed to Nyaoko's disinterest in becoming a clergy.
Sellah Nyanchera, a first-time mother, on Thursday, April 15 gave birth to quintuplets, taking her husband, Nyaoko, by surprise.
The youthful man, however, said he was delighted to welcome the five newborns.
His worry now is how he'll manage to look after the babies, given his financial situation.
"I am currently relying on menial jobs to feed my family. My brother, who allocated me a room in his house, has been of significant help to me and my family. With the arrival of the new family members, my financial woes are likely to worsen," he said.
"I am urging Kenyans of goodwill to come to my rescue," added Nyaoko.
The new father said antenatal tests indicated his wife was expecting three children.
"Never in my wildest dreams did I think I would be a father of five children in one go," he said.
Kisii County Woman Representative, Janet Ongera, pledged to assist the couple financially.
6.8-kg children
Nyanchera gave birth to the babies, whose collective weight was 6.8kgs, via caesarian section.
The first baby to be born weighed 1.5kgs; the second, 1.2kgs; the third and fourth, 1.5kgs each and the fifth, 1.1kgs.
All the babies are still under doctors' supervision at the Kisii Hospital, said Head of Clinical Services at the medical facility, Dr. Bina Ongaki.
Nyanchera, who has been married to Nyaoko for two years, suffered a miscarriage in 2019.