Assistant chief shaken after robbery, loses over Sh100,000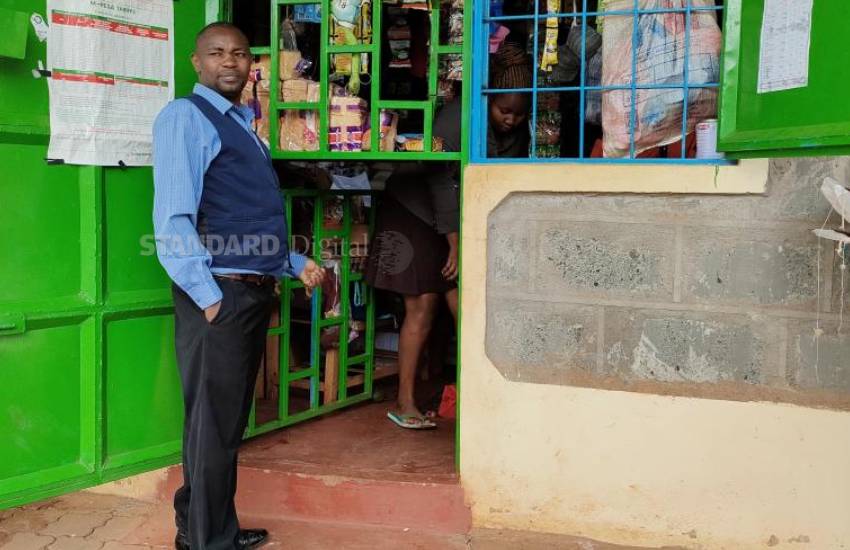 Kamiu Sub-Location assistant chief Mr Samuel Mugo is counting losses after he lost over Sh100,000 to robbers who broke into his shop
Mugo, an assistant chief in Embu West Sub-county, said he learned of the burglary that occurred overnight when he reported to work in the morning.
"I closed the shop last night at around 9pm and found the door ajar at around 6:30am. On conducting a search, I discovered some items were missing, including 12 gas cylinders, scratch cards, assorted goods, and Sh40,000 in cash," said Mugo.
The administrator said he has operated the shop for more than 12 years at Sunrise Estate, which is on the outskirts of Embu Town, and appealed to residents to buy receipted goods to discourage burglary.
He noted that he had previously been targeted by robbers and reported the incident to the police.
"I reported to the police and the matter is under investigation. My appeal to people who want to reap where they have not sowed to stop as the long arm of government is bound to catch up with them," warned Mugo.
Confirming the break-in, Embu County Police Commander Mr Daniel Rukunga said investigations into the robbery were ongoing.