What one-month paid leave means for adoptive parents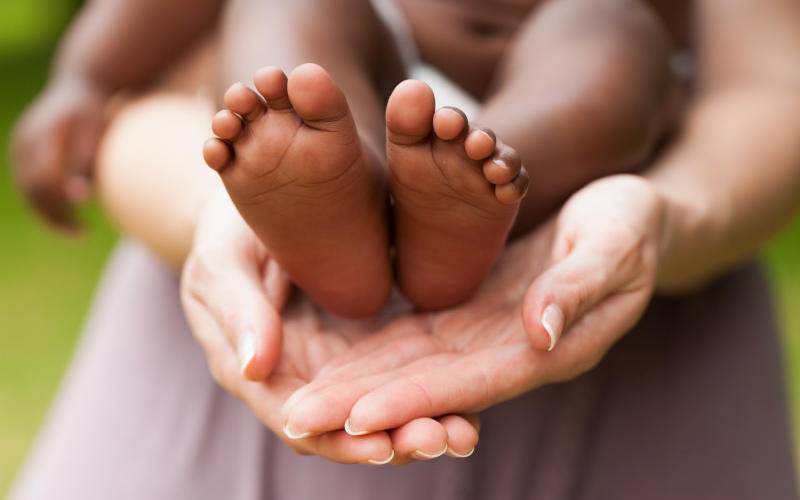 The signing into law of the new Employment (Amendment) Bill, 2019 is likely to attract more Kenyans to consider adopting a child. However, there are concerns that one month is not enough for parent and child to bond.
"It will encourage other Kenyans to come forth and adopt children," says Grace Wanunda, the chairperson of the Adoptive Families Association of Kenya (AFAK).
The Act, among other provisions, includes a one-month pre-adoptive leave with full pay to parents who apply for the adoption of children.
Wanunda said the one-month paid leave was a positive step towards making adoption accessible. Until now, the law did not assure employed prospective parents of paid leave during the process of adoption.
"I am a mother of two. I adopted my firstborn in 2014 and I had to take normal annual leave, add one month of unpaid leave, to create two months within which I could bond with the child. Any other kind of leave for parents like me would have been purely at your employer's discretion," says Ms Wanunda.
According to Wanunda, AFAK's hope was for the law to guarantee three months of paid leave for parents who adopt, "just like it is for women who go on maternity."
Jacky Wambui, the Administrator at Kenyan's to Kenyan's Peace Initiative (KKPI) Adoption Agency, holds views similar to Wanunda's, saying three months paid leave would have been ideal.
"This is because in the process of adoption the child is placed with the prospective parent for three months. In that time there are frequent visits and follow-ups by officers (of the adoption agency), to ascertain that the parent and the child are gelling in their relationship.
"For the parent to bond well with the child they need to be present. Without paid leave this becomes difficult. And therefore is discouraging to those who may want to adopt. One month is a good place for a start. It is better than nothing. But we hope soon it can become three months," she said.
The Bill provides that an adoptive parent shall be required to notify his or her employer of the intention to have a child placed under their custody.
The notification – made at least 14 days before the child is placed under custody – shall be accompanied by relevant adoption documents.
Adoptive parent
The drafters of the Act, in their thinking, thought the one-month leave would provide the adoptive parent time to make all the necessary arrangements that may be required before they assume full custody.
The process of adoption, however, is long, as Wanunda says.
"It took me 18 months to complete the adoption of my first child. With the second one, it took even longer: I started the process in March 2018 and I have just concluded it this month," she says.
The Bill was first passed by the National Assembly on September 17, 2020 and presented to the President for assent.
President Uhuru Kenyatta referred the Bill back to Parliament for reconsideration, indicating that it also contained surrogacy agreements; which would operate in a legislative vacuum.
Having been reconsidered, the National Assembly passed it again on March 2, 2021, having accommodated all Presidential reservations.