President Uhuru: We chose life over economy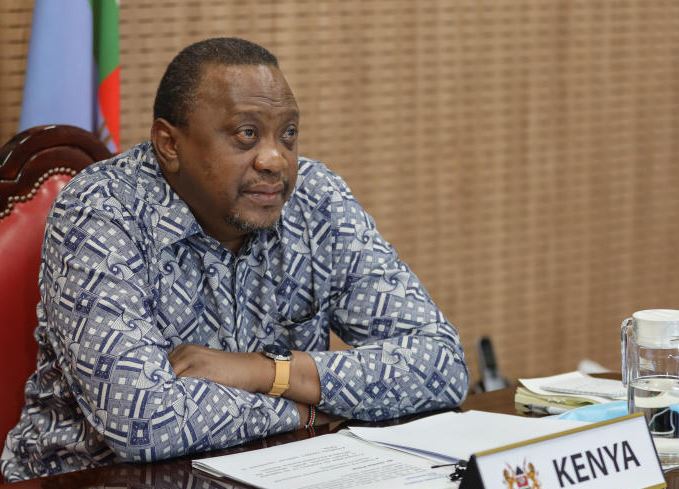 The government chose life over the economy as regards the ravaging coronavirus pandemic, President Uhuru Kenyatta (pictured) has said.
Stringent measures imposed by the government e.g curfew, closure of business establishments, cessation of movement in Nairobi and Mombasa counties last year and partial lockdowns contributed largely to a dwindling economy and harsh economic effects like unemployment.
According to the president, when push came to shove, it was necessary to make a 'bold decision', a move that cost Kenya billions of shillings but preserved life.
"The logic here, for the last one year, was that you can always revive the economy, but you cannot revive a lost life," he said in a national address on Friday.
Uhuru, in consultation with experts said they predicted at least one million Covid-19 infections by December 2020, and at least 150,000 deaths in the same period.
"In this regard, between protecting the economy and losing an average of 2,000 people daily, we chose life," he said.
Further, projections of economic growth dropped by a staggering 5.6 per cent in 2020 due to effects of the coronavirus.
"The Kenyan economy was projected to grow by 6.2 per cent in 2020, but only grew by 0.6 per cent," Uhuru noted.
This, he said, translated to a loss Sh560 billion of the Gross Domestic Product (GDP) arising from the resultant economic downturn.
"This is the price we had to pay in 2020 for the bold decisions we made to contain this economic free fall. The opportunity cost of saving lives was the foregoing of Sh560 billion of GDP in order to preserve life. It was worth every cent," he added.
Official data reveals that between April and July last year, 1.7 million Kenyans lost their jobs. For two successive quarters - the second and third - the economy, measured by gross domestic product (GDP), contracted by 5.5 and 1.1 per cent respectively.
However, going by President Uhuru's speech on Friday, economic recovery this year may as well be a pipe dream, as he ordered the extension of the 10pm-4.00am curfew by another 60 days, and closure of bars and restaurants by 9pm.