Kobia: Mandate of NCIC limited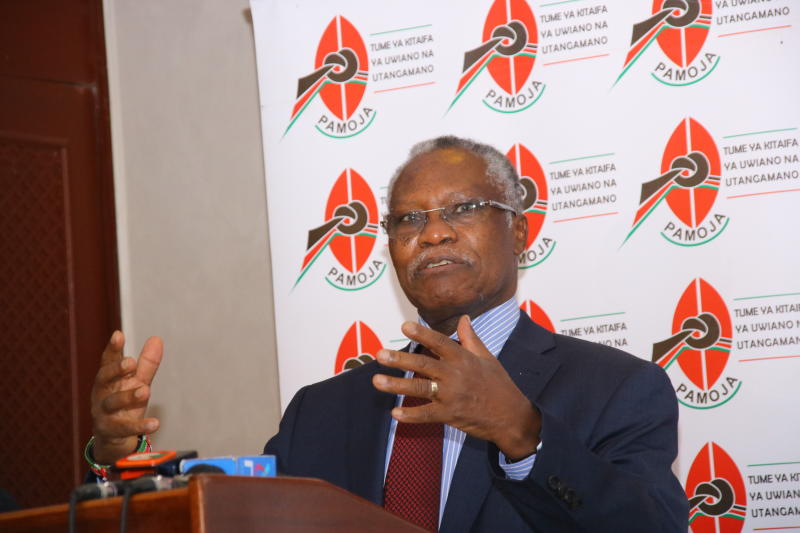 The National Cohesion and Integration Commission (NCIC) is fighting off the "toothless dog" tag in the wake of fresh accusations that it has turned into a tool for settling political scores.
The commission has been taunted for being unable to have convictions in hate speech cases involving MPs and other political figures.
The current investigations against at least 10 MPs accused of orchestrating chaos in the recently concluded by-elections have exposed the commission's underbelly after it emerged that it has no specific charges levelled against them.
Some of the lawmakers who appeared before the commission on Monday ended up declining to record statements while others snubbed the summonses as there were no specific accusations against them.
Inability by the commission created by the 2010 Constitution to secure convictions from the numerous cases it has been handling has fueled the perception that it has failed to meet public expectations.
Instead, the commission that is mandated to deal with hatemongers has ended up being threatened with law suits for allegedly maligning names of those it has accused of hate speech.
Yesterday, NCIC Chairman Samuel Kobia said the commission has an extensive mandate but lacks prosecutorial powers.
He said the commission's mandate is limited to conducting investigation and has not role once the matter is forwarded to the Office of the Directorate of Public Prosecutions.
He said it is on the basis of this limitation that the commission is seeking to be handed prosecutorial powers.
He, however, dismissed claims that the commission was being used to fight political wars at the expense of its mandate, stating that its operations were independently executed without taking instructions from any external quarters.
Kobia said the commission has dealt with hate mongers, citing cases that have proceeded to the court while in some instances they have managed to get those involved to reconcile publicly.
MPs are currently in the process of considering a legislative proposal seeking to give NCIC teeth to secure convictions for hatemongers.
The Committee on National Security and Administration chaired by Kiambaa MP Paul Koinange is in receipt of radical proposals by the commission on punitive measures that seek to deter leaders and Kenyans from engaging in such vice.