Governor faces fresh row over deputy pick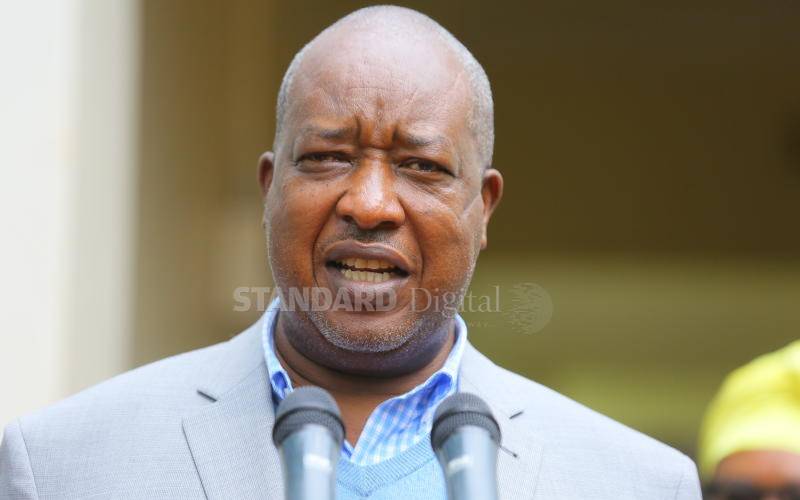 Nyamira Governor Amos Nyaribo (pictured) is set for a second battle with Members of the County Assembly over his push to have James Gesami approved as his deputy.
Nyaribo said he would resend Gesami's name to the assembly, two weeks after the MCAs adopted a report that recommended rejecting him for the post.
The report was authored by the Appointments Committee, which is chaired by Speaker Moffat Teya.
Among the major issues the committee raised against Gesami were a failure to submit clearance certificates from the police and Higher Education Loans Board, as well as an ODM membership certificate.
During the vetting, Gesami had presented an acknowledgement receipt he had obtained while processing the Certificate of Good Conduct from Vigilance House, and informed the committee that he was unable to get the document owing to how quickly the interview was scheduled.
"The duration of getting some of these documents is longer than three weeks and because this interview was planned within short notice, the documents could not be found," Gesami said.
Nyaribo said he arrived at the decision to resend Gesami's name after he (Gesami) found all the documents the MCAs said he did not have.
"The law is clear that if a candidate is rejected on grounds of not having some documents, his name can be resubmitted if he meets the requirements that barred him from being approved," the governor said.
Nyaribo is facing a litany of court cases that are threatening his leadership. He took over from John Nyagarama who died on December 18 last year.