Ranches near Mara to remove fences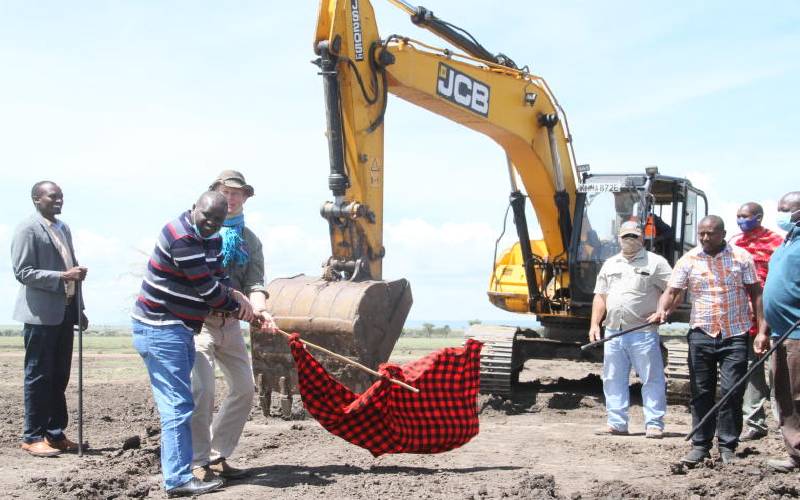 Owners of ranches near Maasai Mara Game Reserve have agreed to pull down perimeter fences on their farms to allow for free movement of wildlife animals.
According to Maasai Mara Wildlife Conservancies (MMWCA) Chairman Francis Nkoitoi, they are targeting to pull down fences on over 100 ranches.
The problem compounded when the government started the process of issuing title deeds, leading massive sub-division of land around the world-famous game reserve.
"When the land was subdivided, some members of the group ranches opted to fence off their land for livestock grazing. This blocked the traditional wildlife corridors leading to a clash between wildlife and the community," said Mr Nkoitoi.
Through the partnership with local tourism stakeholder, MMWCA has further kicked off compensation programme to convince other private landowners to pull down fences to pave way for free movement of wildlife.
Speaking at Pardamat community conservancy in Narok West during the launch of community projects funded by tourism partners, Nkoitoi said they are pushing for a win-win situation between wildlife and pastoralists.
"We are glad that some members have realised that their fenced land was inadequate for their livestock and have agreed to remove the fences to allow for controlled free-range grazing," said Nkoitoi.
In an effort to curb human-wildlife conflicts and ensure the sustainability of wildlife conservation, tourism investors have rolled out community-based projects.
Svein Wilhelmsen, Base Camp Explorer Foundation Director who is the lead fundraiser for the community projects, revealed that they have multi-million projects on education, water supply and road network.
Narok West MP Gabriel Tongoyo said over 5,000 local residents will benefit from the water project.