MCAs cry foul over slow implementation of development projects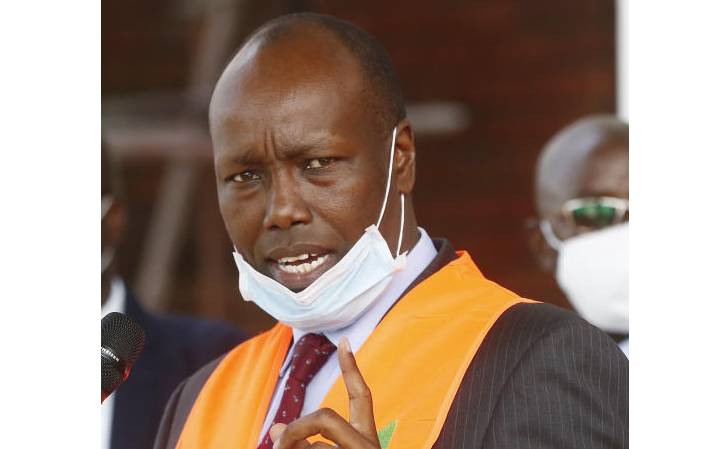 Ward reps in Nakuru have given Governor Lee Kinyanjui (pictured above)14 days to reverse a decision to centralise procurement, which they blame for projects' delay.
In October last year, Governor Kinyanjui centralised all procurement processes under a new directorate of procurement and appointed Samuel Wachira as its acting director.
A report tabled at the County Assembly on Tuesday showed the county only managed to absorb 13.5 per cent of development funds a few days to the close of 2019/2020 fiscal year, which ward reps blame on the new procurement procedures.
"If Kinyanjui does not comply with the recommendations of this report within 14 days, I will be ready to table an impeachment Motion for which we shall have valid and sufficient grounds," said Stanley Karanja (Naivasha East).
"Whereas the Constitution seeks to devolve power, Kinyanjui has centralised it. He abused his powers by creating an illegal office of a deputy director of procurement, currently held by his political appointee," he said.
According to the report prepared by a joint budget and finance committee, the decision by Kinyanjui to centralise procurement processes will see the county return more than Sh9 billion to the National Treasury at the close of the current financial year.
"During the first nine months of 2019/2020 financial year, the county government has only spent Sh1.47 billion out of Sh10.97 billion approved in the budget," the report states in part.
During the heated plenary session, more than 30 ward reps backed the report and vowed to take 'tough measures' against the county chief.
"I regret having supported the governor on centralisation of procurement functions. They convinced me that this would unlock projects, but it is clear we moved from bad to worse," said Majority Leader Moses Ndung'u.
The joint committee observed that pooling of procurement officers had entrenched bureaucracy, resulting in delays in procurement of goods and services.
"It has eroded transparency and encouraged manipulation and graft by shifting responsibilities of all departments to one officer. The office of a deputy director does not exist in law," the report states.
Kamanu Gathariki (Maella) said delayed projects had brought ridicule to the Assembly and that the electorate was blaming ward reps for the slow pace at which development was being done.
"We have to redeem this House. Kinyanjui has continued to disrespect this House and worse of all, to disobey the Public Finance Management Act. We either act now or get tossed into political graves (by the electorate) for failing to deliver," said Gathariki.
The MCAs accused Kinyanjui of using the ongoing Covid-19 epidemic as an excuse for delays in project funding.
"It is a shame we are among the top funded counties in the country but we are unable to use the money," said Eric Gichuki (Viwandani).