Prominent politicians and state officers accused of grabbing Government land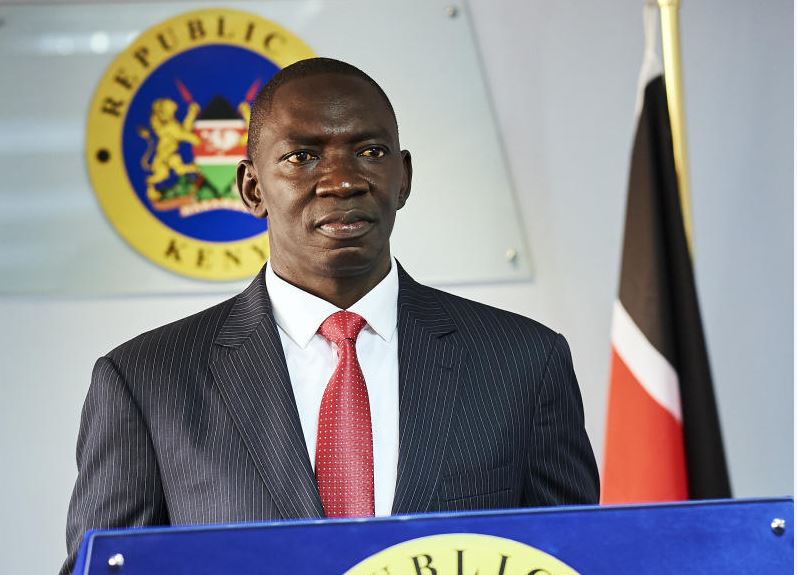 Prominent politicians are among those who allegedly grabbed about 500 hectares of land belonging to the State broadcaster.
Government Spokesman Cyrus Oguna yesterday said that serving and retired senior police officers are among those who have been irregularly allocated land along the Kangundo-Nairobi Road belonging to the Kenya Broadcasting Corporation (KBC).
Officers from the Department of Coordination of National Government and those from the Ministry of Lands are also said to have benefited from the scheme to grab the Government land.
Mr Oguna said the land measures 499.5 hectares and is registered as Donyo Sabuk/Komarock Block 1/9218 and is registered in Machakos County.
"On diverse dates between 2012 and 2017, a group camouflaging itself as Komarock Ranching and Farmers' Cooperative Society Ltd invaded the land and sub-divided it into 612 plots. The plots were then offered for sale to unsuspecting Kenyans."
Oguna said that although KBC fenced off the land after securing a restraining order, the cooperative society allegedly invaded the land in August 2017 and continued to do business.
"The society destroyed part of the fence, erected beacons and started selling to 'its members'."
He noted that before the broadcaster intervened, half of the land had already been allocated to individuals.
According to the Government, the land was purchased by KBC in 1980 and housed decommissioned medium and short wave transmitter stations.
The State spokesman said equipment and accessories worth hundreds of millions of shillings, as well as Studio Mashinani - a youth project, were on the land.
"The Directorate of Criminal Investigations has taken the matter up and members of the public are being warned that this is a case of conning. Anybody who purports to buy land from this group will not only lose their money, but will also expose themselves to criminal prosecution," he warned.