How City Hall lost millions at Dandora dumpsite over lack of weighbridge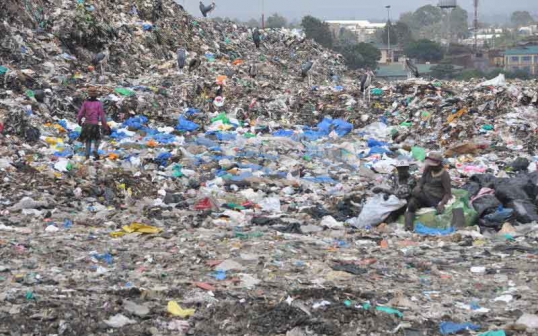 Nairobi County could have lost millions between August 2018 and April 2019 due to lack of a weighbridge at the Dandora dumpsite.
A county Environment committee, Wednesday heard that the weighbridge installed at the dumpsite in 2010 has not been operational since August, and the county is not able to measure waste deposited by contractors for payment.
It emerged that during the period, the County had been relying on an estimation method to determine how much waste is deposited at the 32 acre yard and how much to pay.
This was revealed when County Environment CEC Vesca Kangogo and chief officer David Makori appeared before the committee to respond to queries regarding garbage collection.
"The committee needs to understand how the county was operating with a faulty weighbridge and why it took nine months to repair it yet contractors were depositing their waste for payment" posed Makongeni MCA Peter Imwatok.
This, they said, told of collusion between the weighbridge operators at the dumpsite and the contractors to fleece the county millions of shillings.
Ms Kangogo admitted that the weighbridge was faulty, but said remedial measures had been implemented.
She said that the weigh bridge broke down on August 16, 2018 but resumed operations on April 25, 2019 after finalization of the procurement process.
Environment chief officer David Makori also brought to the fore that the contractors had not been paid for the last four months citing a cash crunch at the county executive.
He observed that when the year began the sector did not have enough funds to pay the contractor and requested to be allocated more funds by the committee.
"We are not able to predict how much work a contractor can do, but once it has been confirmed they have brought garbage to the site, we proceed in payment based on the invoice which states what amount of waste they have deposited to the dump site," Makori explained.