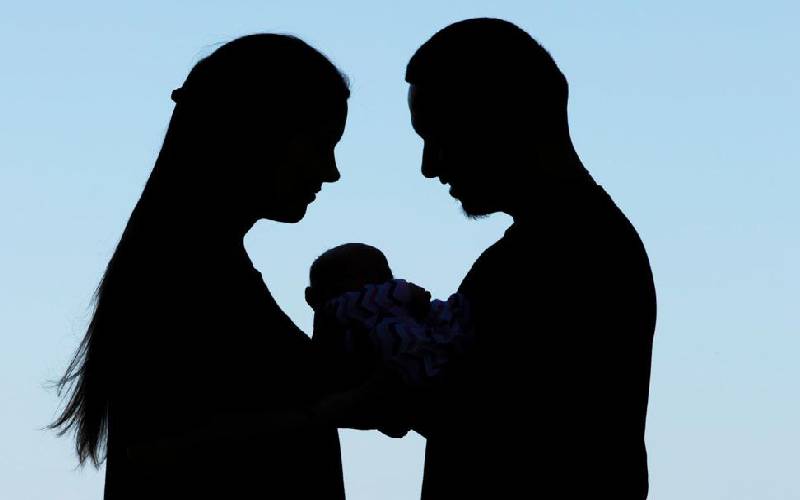 It is a subject spoken in whispers. Although research by the Kenya Fertility Society last year estimated that 4.2 million Kenyans need interventions to conceive, many couples battle the stigma of infertility in silence.
Nairobi-based marriage counsellor Grace Otieno says infertility ranks among top reasons why couples contemplate separation, yet the country lacks sufficient medical and psychological support systems for those who desperately want to conceive.
Dr Nelly Bosire, a Specialist Obstetrician/Gynaecologist practising in Nairobi, paints a grim picture by revealing that the country has less than five embryologists and most of them, in private institutions.
She says policy makers should consider infertility as a serious issue that needs multi-disciplinary approach.
"It should start with prevention. Most fertility issues come from infections that cause tubal blockage. We also need candid discussions on abortion and how people who have miscarriages are handled," she says.
A few months ago, a photo of a two-week-old baby surrounded by hundreds of needles broke the internet. The photographer had creatively arranged 1,616 in vitro fertilisation (IVF) needles into a heart shape to immortalise the pain and emotions they had undergone to conceive their daughter.
"Four years, seven attempts, three miscarriages, and 1,616 shots," read the caption.
In Kenya, it sparked a conversation on people who bear the burden of childlessness. Grace Makokha, an accountant in Nairobi, was among thousands who shared the photo.
"This photo summarises the unspoken truth that conception can be a struggle. Some of our wombs have been waiting to feel that beautiful heartbeat forever. Sadly, in Kenya, if you seek options such as IVF, people think you are not enough," she wrote on her social media page.
She is on her IVF journey, and she describes it as full of anxiety, tears and whispers from people who remind her that her baby will always be regarded as a 'test tube baby' made in a lab.
Haddassa Editah, founder of 'Waiting Wombs Trust', a support group for people trying to conceive, says the options available, such as IVF and surgery, are too costly and couples give up along the way when the financial burden becomes too much.
Dr Bosire challenges the National Hospital Insurance Fund (NHIF) to think of providing cover for infertile people who are locked out by the discriminatory policies of the cover that does not pay for reproductive health.
"What happens to those who cannot afford up to Sh1 million needed to address some infertility issues? It means they have to give up?" asks Bosire.
Editah calls for the sensitisation of society so that they are sensitive to the emotions of those who are struggling with infertility. She says, "We have heard comments such as: 'who will take care of you in old age?', 'get another wife, your current one had probably had several abortions and depleted her eggs'."
The lack of legislation in Kenya on assisted reproduction makes it difficult for couples who are considering the use of a surrogate to proceed.
The Sunday Standard did a special report on the burden of infertility and the technological advancements doctors have made.