Gospel artists in the eye of a fresh storm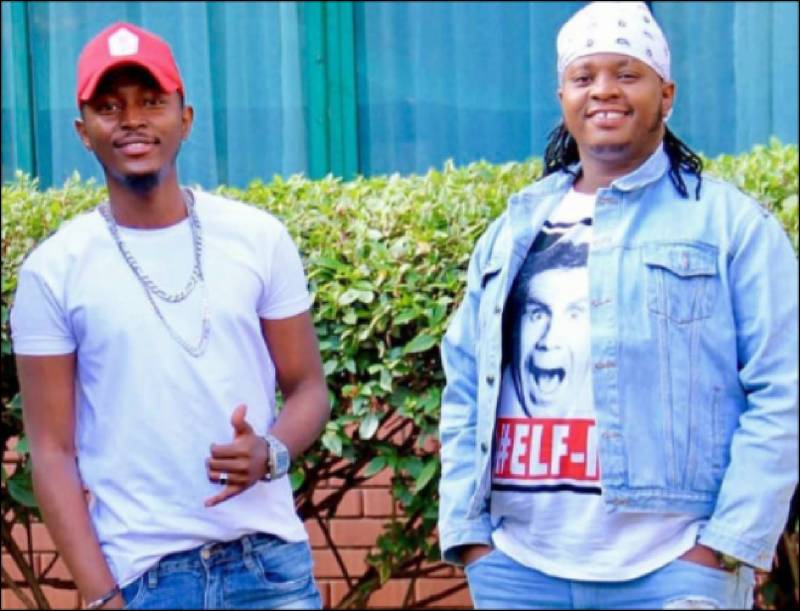 Proverbs 24:16 "For though the righteous fall seven times, they rise again."
This was the opening line to Hopekid's apology on Facebook, believed to be a response to screenshots doing rounds on social media roping him into a sex scandal alongside fellow artist DK Kwenye Beat.
For the better part of Wednesday, the two had been trending after the expose on XtianDela's #Toboa platform on Telegram.
A 20-year-old took the opportunity on the platform to share in detail her woes that have led her to be morbidly suicidal.
She narrates how in 2018, she started messaging Kenyan artists about her video modelling and that is how she met with "Mr X" (Hopekid). They messaged each other on WhatsApp before things became less formal and the conversation turned sexual.
She allegedly travelled from Nakuru all the way to Nairobi to have a moment with him. She continues to narrate how she was picked in a tinted black Volkswagen Golf but in the driver's seat was "Mr Y" (DK Kwenye Beat).
They ended up going to Mr Y's home. She got comfortable in the house and one thing led to another before both men allegedly descended on her.
She went back home, fell into depression, turned suicidal and even started cutting herself on the hand. She however turned for support from her family.
Hardly 24 hours after this narration, which did not name them, both Hopekid and DK separately issued vague public statements.
DK, of Sarisari fame, went a step further to conduct an interview with gospel artist Size 8 where he noted that the leaked story was supposed to teach him and others a lesson.
"Following the story going around, I would like first to repent to God Almighty for living a life of sin. Secondly, I would wish to apologise to my girlfriend who has been nothing but supportive to me especially during this difficult season. I would also wish to apologise to the church fraternity, my family, everyone who consumes my music and anyone who looks up to me I'm sorry. I am not a perfect man. I am a fallen man… I am a changed man from what I was back then. Sadly, this story has come out when I am on my way to complete reformation," said DK on his Facebook page.