Be nice at your own peril: Matiang'i tells traffic commandants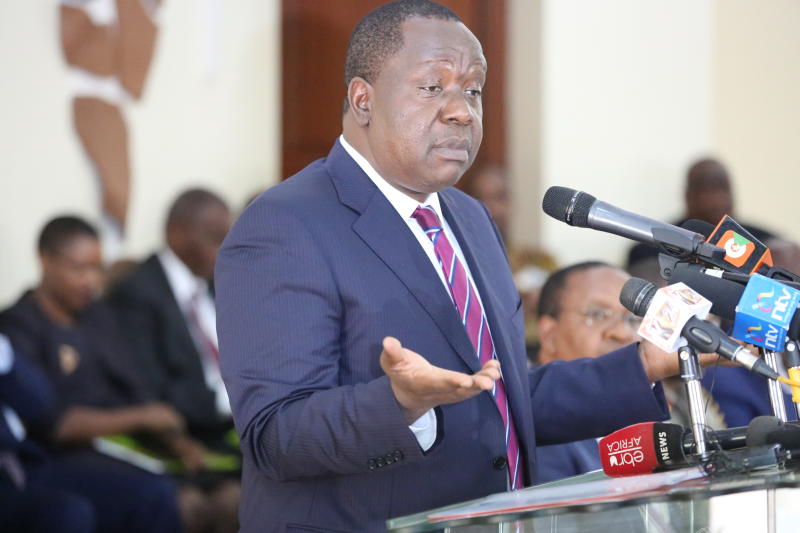 Interior Cabinet Secretary Fred Matiangi will not take prisoners when enforcing the once-effective-but-now-abandoned Michuki Traffic Rules.
In a video where he is briefing senior police officers and civil servants and shooting from the hip as usual, Matiangi warns senior traffic policemen against being Mr Nices.
"Usiseme kwamba wewe ni police commander ambaye unataka kupendwa na watu… you don't want to be too hard on people…We must act with consistency," he warns.
The CS also cautioned against violators of the Michuki rules saying "everyone will carry their own cross."
Here are the Michuki Rules at a glance:
Installing seat belts,
Installing speed governors and painting a continuous yellow line around vehicle bodies.
All matatu crew to wear uniform and badges at all times.
Display the driver's passport photo on the windscreen and avoid touting.
Long distance buses to maintain a timetable and must have two drivers.
Matatu crews to be paid on monthly basis and not on a daily as has been.