Ministry was unduly influenced in Sh25 million grant to Kibaki kin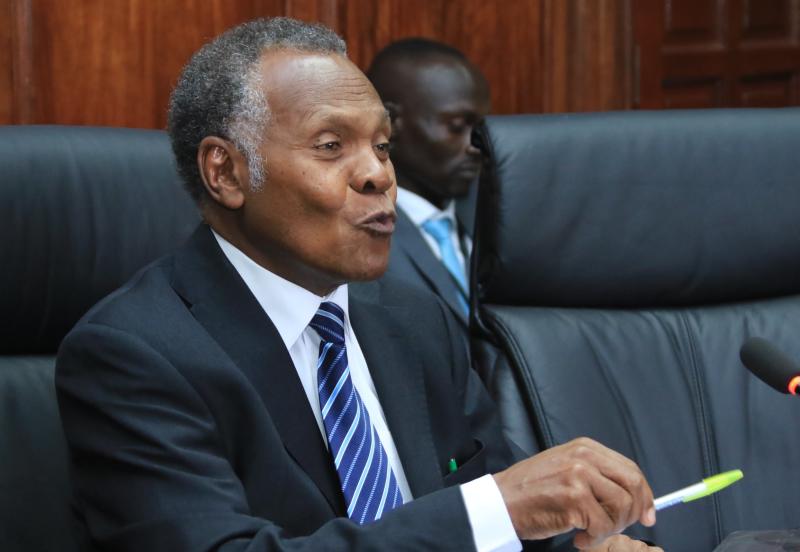 Retired President Mwai Kibaki's private secretary yesterday admitted writing to the Education ministry to grant a scholarship to the president's grandchildren.
Lawmakers are questioning possible undue influence from the Presidency to award Kibaki's relatives a Sh25 million education grant.
Yesterday, it emerged that former Head of Public Service Francis Muthaura and then Private Secretary to the President, Nick Wanjohi separately wrote to Higher Education Permanent Secretary Crispus Kiamba on the grant.
Kibaki's initial instruction to Muthaura was to seek funds for one student, Ian Nderitu Githinji. The instructions were later revised to include Ian's sister, Sandra Njeri Githinji. Both were flown to Australia for studies at the tax payers' cost.
The two are children of Philip Githinji, Kibaki's nephew.
On October 18, 2011, Prof Wanjohi wrote:"Mr Philip Githinji, the father of the above-named children, has appealed to His Excellency the President for educational assistance through grant scholarship of your ministry."
"His excellency has approved the request and instructed that your ministry provides the necessary support to enable the children compete their education at RMIT University Melbourne, Australia."
Wanjohi said he was not aware that Muthaura had written to the ministry before him.
University Education and Research Principal Secretary Collette Suda had earlier told the committee due process was not followed in the matter.
But Wanjohi told the MPs that Kiamba should take responsibility if the right procedure was not followed.
"The involved officer should have advised, and said 'we should do it like this to comply with the law." he said.