Samosa heater leaves five dead, dozens homeless in night fire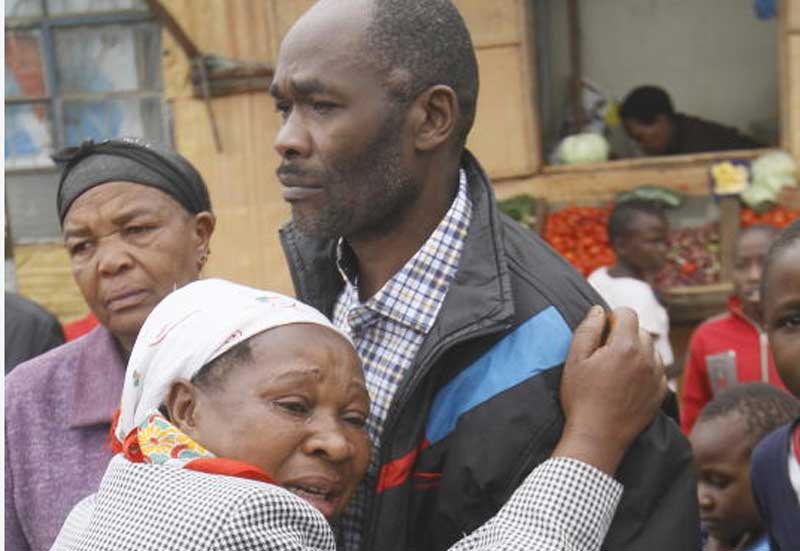 A woman's routine of boiling green grams overnight left five of her neighbours dead after a fire broke out in her house located in Kibera, Nairobi.
The fire is said to have started after the unidentified woman left an electric heater, which she uses to boil the green grams for cooking samosas for sale, overheated, causing the Saturday night fire.
As a result, 43 one room houses were reduced to rubbles of iron sheets and ashes, with five people dead, among them a child.
Search and rescue
By late afternoon yesterday, the police, National Disaster Management Unit and volunteers were still sifting through burnt wood and sooted iron sheet for any sign of charred human remains and valuables.
Chebai Nyangoma said he received a call at noon yesterday informing him that his sister, Mary Nekesa, was missing and could be among the dead.
"I stay in Kangemi, so I rushed here immediately I heard the news. I am told that her children were seen roaming somewhere around but I do not know where they are or who has them," said Chebai.
According to the residents, cooking gas cylinders contributed to the extensive damage.
The woman accused of leaving the electric heater unattended was by last evening yet to be located and is said to have gone into hiding.
The residents anger was turned to the landlord, only identified as Mureithi, who they threatened to beat up.
"People are dead and he is here complaining about how his iron sheets have been destroyed by the fire," said Humphrey Lando, a community mobiliser.
The man had to be whisked away by the police. He is said to own the 43 houses.
Although Nairobi County fire engines arrived on time, they could not access the structures.
"Kenya Power had also not disconnected electricity. Some of the rescuers said they were electrocuted just by touching the iron sheets," said Lando.
Nairobi Governor Mike Sonko, who visited the area, issued a notice to landlords to create paths to enable easy access and exit during disasters.
"There is no way people will live like animals. I am putting all landlords on notice, make sure your plots have both an entry and exit," said Sonko.