National Lands Commission chairman Muhammud Swazuri and 16 co-accused have denied charges of conspiring to defraud the government of Sh221.3 million.
The anti-corruption court on Monday morning also charged the accused with abuse of office, breach of trust, unlawful acquisition of public property and neglect of official duty.
Prosecution led by SADPP Lilian Obuo has opposed release of the accused persons on bail citing: likelihood of witness interference, charges being serious and that accused persons could abscond court if released. pic.twitter.com/k29GQff95l — ODPP_KE (@ODPP_KE) August 13, 2018
Swazuri and Kenya Railways managing director Atanas Maina were this morning arraigned in court to face charges related to offences of corruption.
Swazuri is among seven people arrested on Saturday morning by EACC detectives for okaying Kenya Railways to buy its own land in a fraudulent scheme.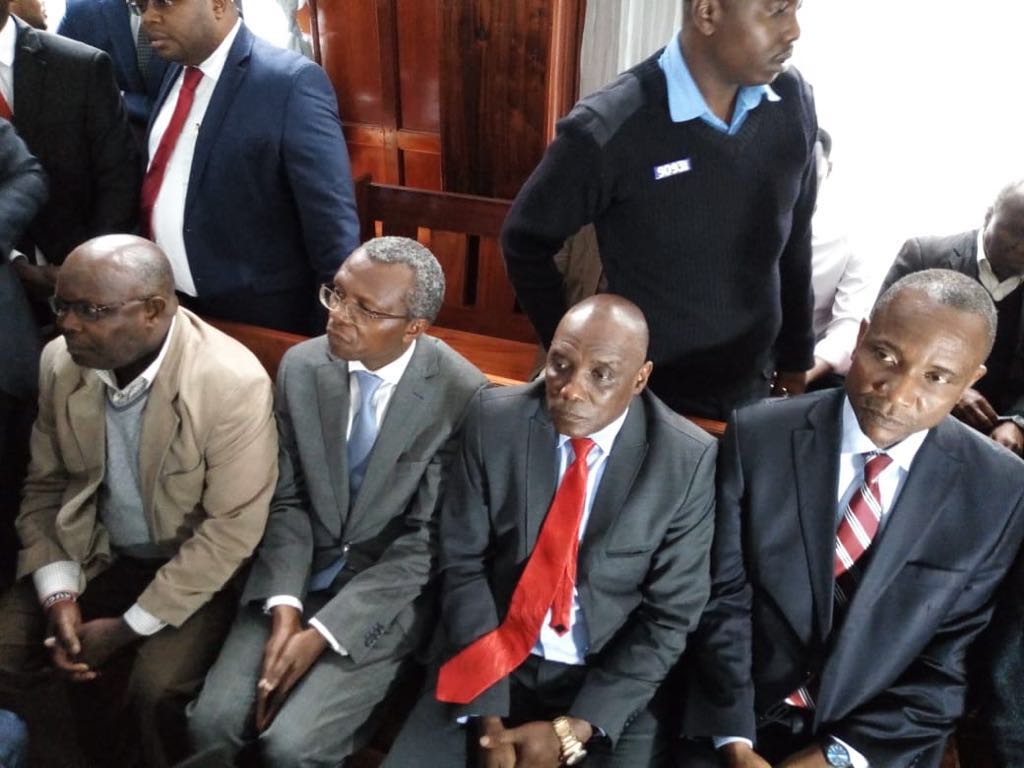 The Ethics and Anti-Corruption Commission avers it has gathered enough evidence to press corruption charges against Swazuri and the seven implicated in the Standard Gauge Railway compensations.
Among those arrested over the weekend include NLC Chief Executive Officer Tom Chavangi, Caroline Nabalayo and Peter Ng'ang'a who are both Registrars at the Ministry of Lands, two senior land commission directors- Ms Salome Munubi (valuation and taxation), Francis Mugo (finance) and a licensed land surveyor Mr Obadiah Mbugua Wainaina.
The duo who spent the weekend in police custody will be answering to charges as purported by the DPP in which it is reported that some individuals and companies received millions of shillings illegally as land compensation.