Masinga Dam overflows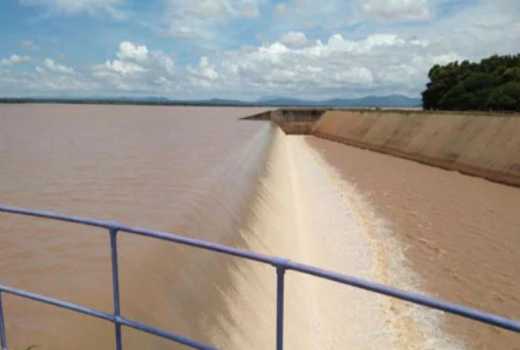 Masinga, the country's largest hydropower-generating dam, has started overflowing following sustained heavy rainfall in the Mount Kenya region.
KenGen has however reassured the public that the dam is structurally sound and is regularly subjected to independent statutory inspections.
The Energy ministry Tuesday advised people living along River Tana and residents of Garissa, Garsen, Hola and Bura to move to safer ground.
"The inflows are huge and it is worrying. Once Kiambere Dam overflows, it is expected that it will take four days for the water to reach Garissa town and soon after the lower Tana Delta. In the event that the water levels continue to rise, communities that live on the banks of Tana River, downstream of Kiambere Dam, are urged to take necessary precautions," said Energy CS Charles Keter.
The dam feeds four other dams downstream, which are already full.