Alert! Counties where you are likely to be killed by armed gangsters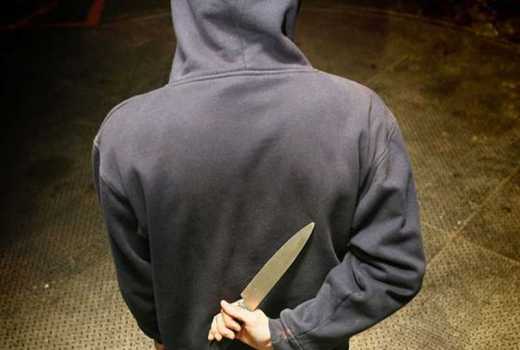 Residents of Kiambu and Mombasa counties are the most severely attacked by robbers or burglars, a new survey shows.
The latest survey shows 22.7 per cent of respondents listed robberies as the first severe shock in 2016.
Mombasa County came second with 20.5 per cent of residents having been attacked according to the Kenya Integrated Household Budget Survey (KIHBS), 2015/16 which was released recently.
Nairobi County was third after 10.9 per cent of households reporting that they had been severely attacked by thugs. The revelations go against past reports suggesting Nairobi as the most unsafe county due to the huge population and organised criminal gangs that terrorise residents.
Other shocks in the total population were drought or floods, experienced by 18.5 per cent of households in rural areas followed by death of family members at 15.1 per cent.
In urban areas, high proportions of households reported that they experienced large rise in food prices (18.6 per cent) and death of other family members (14.9 per cent).
When it came to grievances or disputes reported, the leading complaint by households at the national level was on succession and inheritance (26.2 per cent), followed by land (16.3 per cent).
Interestingly, religious or witchcraft offences came third at (14.1 per cent).
Most land grievances were reported in Bomet (62.5 per cent), Nyamira (47.1 per cent), Turkana (45.5 per cent) and Kisii (42.7 per cent) Counties.
The counties that reported relatively high proportions of households with commercial disputes included Nyamira (32.6 per cent), and Homa Bay (26.2 per cent).
"The results also show that a high proportion of households with disputes related to criminal matters were reported in Murang'a (10.3 per cent) and Siaya (10.1 per cent).
Family matter disputes such as divorce, paternity, child custody and maintenance were highest in Marsabit County with 21 per cent of their population seeking justice. It was followed by Bomet County 14.2 per cent and while Kilifi came third with 9.3 per cent of their population seeking justice for such family cases.
"A large proportion of households did not report their grievances to any person, organisation or group for resolution," the survey notes. Households that had grievances on corruption (44.6 per cent), disputes of commercial nature (40.5 per cent), political disagreements (39.7 per cent) and religious/witchcraft offences (39.6 per cent) did not seek any resolution.