Allow my husband to return to Kenya, woman pleads with court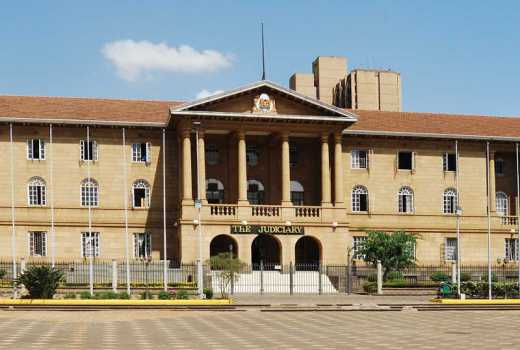 A Kenyan woman has asked the High Court to help her Cameroonian husband return to Kenya after the Government declared him a prohibited immigrant.
Diana Waceke wants Serge Louodom to return home to save her marriage and the family's multi-million shilling business in the hospitality industry.
"The Government decision to deny my husband entry into the country has put my rights and those of my children in jeopardy. It has curtailed our ability to honour our obligations to one another through companionship, affection, financial support and sexual relations," stated Waceke.
Through lawyer Kimani Wachira, Waceke asked the High Court to compel Interior Cabinet Secretary Fred Matiang'i and Director of Immigration Services to issue Louodom with a temporary permit so as he can reunite with his family.
Waceke stated in her affidavit that her husband came to Kenya in 2003 and they got married under Kikuyu customary law. They have two children aged 10 and five years.
Work permit
"He has been lawfully in the country and was issued with a valid work permit. We together established Gilliana International Limited which deals in hospitality and supply industry which is at risk of collapsing because of his absence," swore Waceke.
According to Waceke, her husband's woes started in June 2017 when he traveled to Cameroon to attend a relative's funeral and took five months to seal some business deals.
On December 19, he flew back to Kenya through Jomo Kenyatta International Airport with valid immigration documents but was denied entry by immigration staff. After being detained for four days at the airport, Louodom flew back to Cameroon.
Waceke claimed she made frantic efforts to secure her husband's entry but did not succeed. She learnt later through Immigration officials that the Interior CS had declared Louodom a prohibited immigrant.
"Up to date, the Immigration boarder control system reads that my husband is a prohibited immigrant when he is not a criminal or a security threat. He has no criminal record in Kenya or any other country," she says.